#1 In less than 24 hours anonymous have leaked information of suspected extremists by tracking them down on Twitter.
The hacktivists have collated lists on Twitter in an attempt to get the suspects taken down.
According to The Independent, they have details such as the address of a person who is apparently an ISIS recruiter in Europe.
Reports suggest that Anonymous have successfully taken down around 5500 accounts and websites already.
#3
The announcement comes less than 24 hours after hacktivist group warned of a coordinated and targeted attack against the Islamic State in the wake of the deadly wave of terror attacks across Paris.

#4 Anonymous spokesman Alex Poucher told RT:

#5
Poucher went on to say that the groups hacking acumen "might be better than any world government's tools to combat ISIS online," adding that although ISIS has its own hacking core, the terrorist group "does not have hackers like we have hackers."
"They picked a fight with Anonymous when they attacked Paris, and now they should expect us," he said, adding that the collective "will not sit by and watch these terror attacks unfold around the world."
Anonymous has targeted ISIS in the past, dismantling 149 Islamic State websites so far this year, according to Foreign Policy. The hacktivist group began operations against the Islamic State following their brutal attack on Charlie Hebdo in January.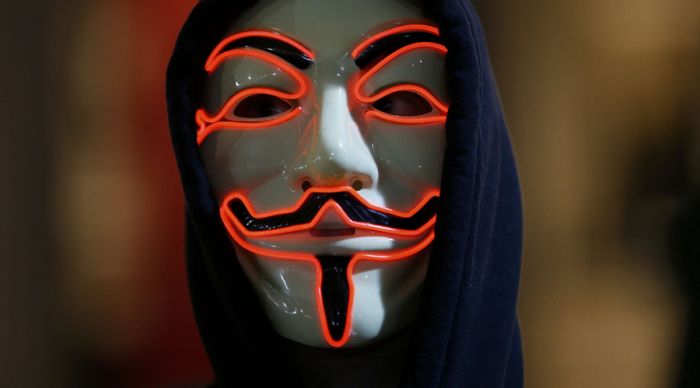 #6 The hacking collective vowed to "unite humanity," warning the terrorist group to "expect massive cyber-attacks."

#7
ISIS responded to Anonymous' video on Monday, calling the hacktivist group "idiots" and offering technical guidance to ISIS supporters in an effort to protect against Anonymous cyber-attacks.
In spite of the ISIS insults aimed at Anonymous, judging by the initial results, it seems the Islamic State is impotent to stop the hacktivist group from decimating the terror group's social media outreach and recruitment efforts