My friend Shane isn't sure if he can go skiing this year because he wants to buy a third house. I had considered this to be the foremost of first world problems, but that was before I came across a tale of woe in the Telegraph which was centred on a couple who earn almost $300,000 (£200,000) per year but cannot afford what they consider to be reasonable expenses.
These expenses include the mortgage for a house worth $1.1 million (£725,000) and the mortgage for a house worth $480,000 (£315,000). However, having both received a private education themselves, Adam and Megan Brownson also intend to pay $36,000 (£24,000) per year in order to have both of their children educated privately.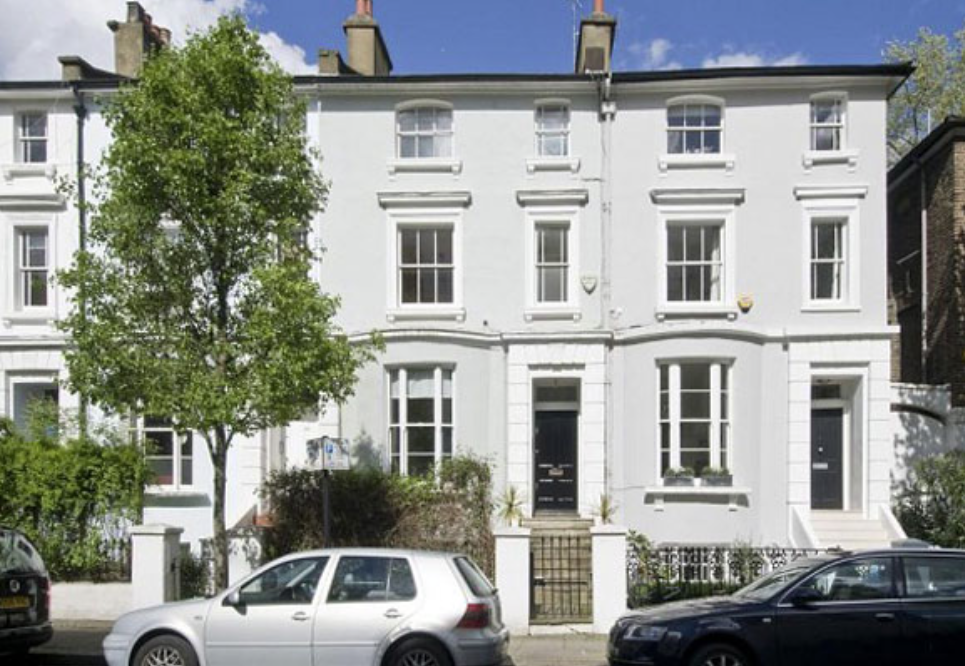 The piece initially reads like a joke. But it is a genuine article, set within the personal finance section of the Telegraph, which uses the couple as a case study in order to highlight the financial difficulties of living in London. However, this household falls within the wealthiest 1% of all British households – making any attempt the Brownsons make to appear unfortunate utterly ridiculous.
David Smith, head of financial planning at Tilney Bestinvest, does them no favours: "They are currently heavily reliant upon their salaries, meaning a redundancy or illness could leave them 'financially broken'". Those poor souls. "Heavily reliant upon their salaries"? Just who will save them? The answer is you.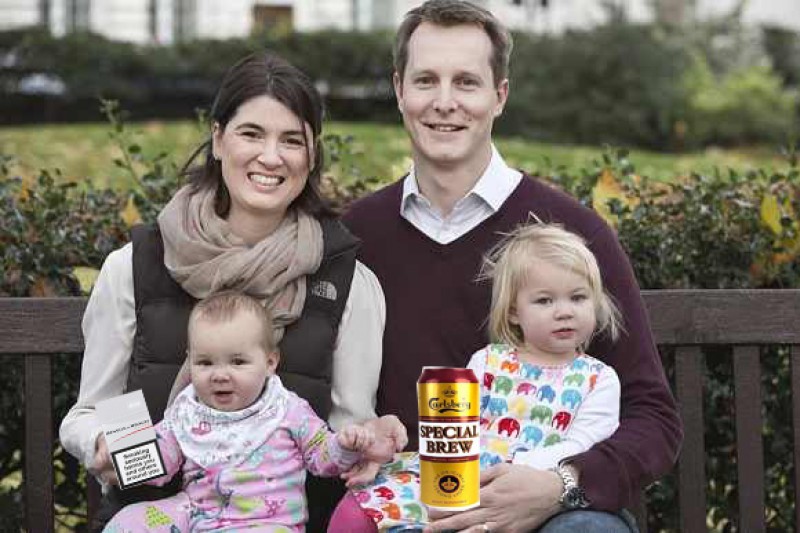 A GoFundMe campaign called "Solidarity for the Brownsons" has been set up in order to help their cause. Set up by a woman named Marijam Did, the campaign aims to raise £1,900 – as a nod to their £190,000 income. Did explains her thinking below.
With tears in my eyes I scrolled down through Adam's and Megan's heart-wrenching story that appeared in the Daily Telegraph today..
The feeling is all too familiar to me – just like Brownsons struggle to send their beautiful daughters to a private school AND keep the real estate they worked so hard for, so do I often find myself only capable of buying another bottle of 5-year malt scotch instead of bread and milk for which my change just won't cover.
I am thoroughly worried about becoming "financially broken" as the sheer cost of booze and tobacco in London means I am stretched to the brink. I have not been able to buy food for months now, but if this is going to continue, means that my beloved bottle of ale is going to stay a dream too.
I am currently heavily reliant upon my salary, meaning a redundancy or illness could leave me sober or a bit peckish.
My dilemma is how to fund the cost of the Blue Drum without sacrificing my lifestyle.
If you support the Brownsons, please do not turn away…
Thus far, the campaign has raised just £35 of its £1,900 total. However, what I find more interesting is the difference between the comments on the GoFundMe campaign compared to those on the Telegraph article, where many people are simply looking at the issue objectively. I did especially like this comment, however.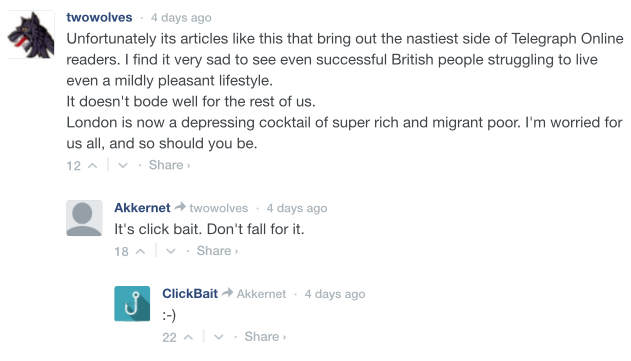 The GoFundMe page may only have raised £35, but it is brimming with messages of hope and support. One of them states: "Was heartbroken when i heard this and can't believe how everyone else is burying their heads in the sand. Disgusts me that pensioners in the UK are living it up with their heating on for a maximum of 2 hours a day, while little Sophia / Olivia / Claudia / whatever are being denied access to clean, healthy, organic granola from their local waitrose."
I think this just goes to show that the more money you have tied-up in investments, the poorer you feel. I should probably tell that to old Shane-o. Personally, I didn't shed a tear when I read about the Brownsons' predicament. But I shed tears of laughter looking at the array of sarcastic comments on their GoFundMe page.