AUGUSTA, Georgia —
A Georgia woman, Tabithia Lee Grooms, 35, attacked her live-in boyfriend and her 66-year-old mother after her boyfriend refused to have sex with her earlier in the day, a Richmond County Sheriff's report said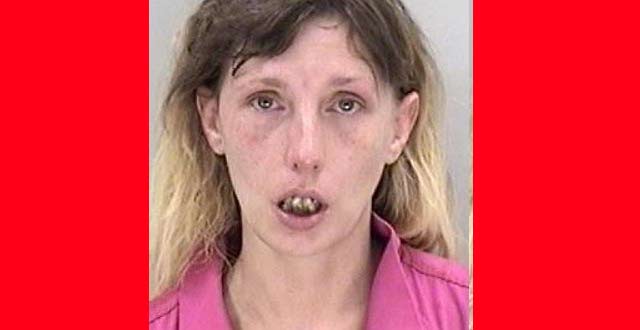 Upset over getting no action, Grooms went out drinking and when she came home she told her boyfriend she had been "f***** everyone else because he would not f*** her." Grooms then attacked him as he sat on the couch, scratching his face, head and neck and then biting his left forearm while jabbing him in the testicles, the report said.
Her boyfriend fled to the bathroom, locking the door, and frantically dialed 911. When police tried to question Grooms, she wouldn't give her name and threatened to run over the officers with a baby stroller.
"I'll kill you with a baby stroller," the report said Grooms screamed repeatedly at police.
Grooms' mother heard the commotion when Grooms returned from drinking and came out of her room to investigate. Her daughter punched her in the left eye, which police paramedics described as 'closed up' when they were called to treat Grooms' mother.
Grooms' boyfriend said he probably should have just had sex with her to avoid the altercation, but unabashedly said he had already "self-pleasured" himself that morning and didn't "have any more gas in the tank."
Grooms was charged with two counts of battery.
Source