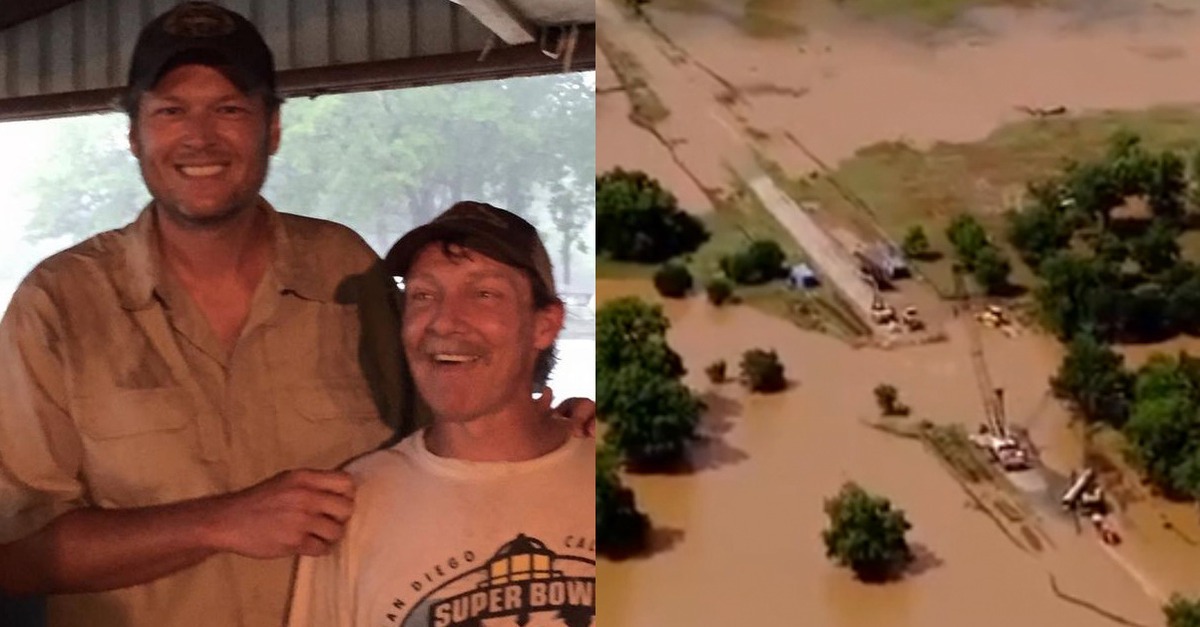 Hartman's pick-up stuck in waist deep water on a country road near Ardmore. The area was flooded by Tropical Storm Bill on Wednesday.
"The guy said 'are you ready?'" Hartman told KFOR. "I thought…that looks like Blake Shelton."
His truck safely out of the water but inoperable, Hartman asked his knight in a shining Dodge truck for a ride home.
"He said 'where do you live?' I said, 'just right over yonder.'"
Hartman, of course, warned his wife on the phone to "slick up" because he was bringing the country star home. Shelton happily posed for some photos and then went on his way.
The 39-year-old singer is a native of Ada, Oklahoma.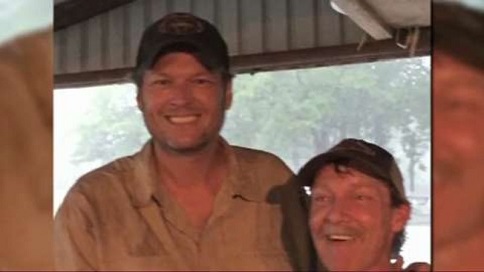 "He's a good fella, I think," said Hartman, who hopes to "get him on that Facebook deal, however that is.
"I don't know nothing about it."