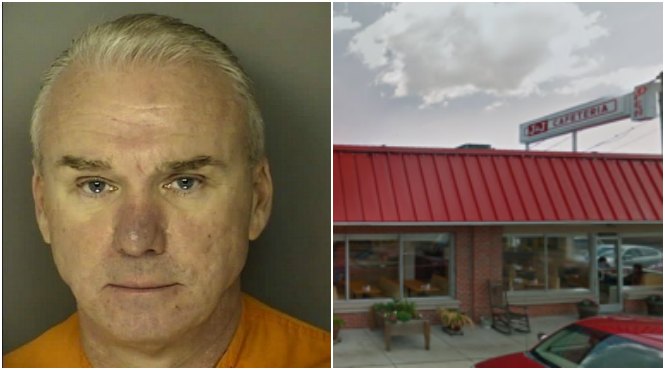 A new lawsuit filed by a mentally handicapped African-American man in South Carolina claims he was enslaved for years and viciously beaten by his white bosses.
The lawsuit made its way to the U.S. District court this week, the Huffington Post reports. The complaint alleges the defendants, Ernest Edwards and Bobby Paul Edwards, held the victim, Christopher Smith, enslaved between 2010 and 2014. Ernest who is named as owner of J & J Cafeteria in Conway, and Bobby, the manager of the corporation, are accused of making the victim work a grueling 18-hour day and then abusing him in front of others.
The Post and Courier says Smith began working at J & J Cafeteria more than 20 years ago and during that time he was forced to live in a "cockroach-infested" apartment owned by the business. Even after working those ridiculously long days — on every single day of the week — the report says Smith only made $2,842 a year.
South Carolina's Department of Social Services was tipped off to the alleged abuse and while investigating the case in the fall of 2014, they found scars on Smith's back.
The suit alleges the Edwards were responsible for a number of heinous offenses, including hitting Smith with a butcher knife and putting hot iron tongs to Smith's neck. The Huffington Post says, according to the court documents, Smith could be heard "crying like a child" when some of the abuse would occur. Smith also told rescuers he was beat with belts, belt buckles, a spatula and the men's fists. The report says he was also repeatedly called the "N" word and was prevented from seeing his family.
The Post and Courier said the reason Smith never told police was because he felt it would cause him more harm at the hands of the people who were hurting him.
After Smith was rescued, Bobby Edwards was arrested and charged in November 2014 for second-degree assault, reports said. That case is still pending, The Post and Courier reports.
Scott Bellamy is the attorney representing the Edwards brothers. He said his clients deny any and all charges.