Katie Brown of South Daytona, Florida, taped her dog's mouth shut when the pooch barked too much. She posted the photo to Facebook and received numerous complaints. The photo was shared more than 45,000 times in less than 24 hours. Local police say they have been inundated with calls from as far away as Australia and are investigating the matter.
#1 Katie Brown of South Daytona, Florida, posted a photo of her chocolate Labrador with silver duct tape taped all around her muzzle on Friday, with the caption 'This is what happens when you dont (sic) shut up!!!'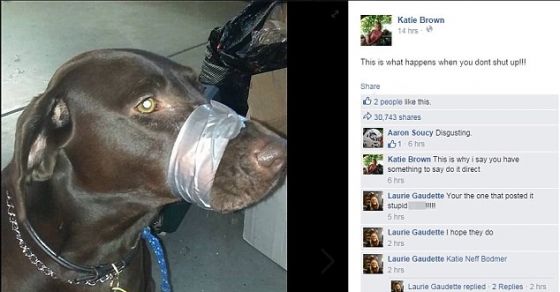 #2 The photo has since been shared over 45,000 times in 24 hours, and despite plenty of criticism, she refuses to take the photo down, and in fact, defended her actions in the thread.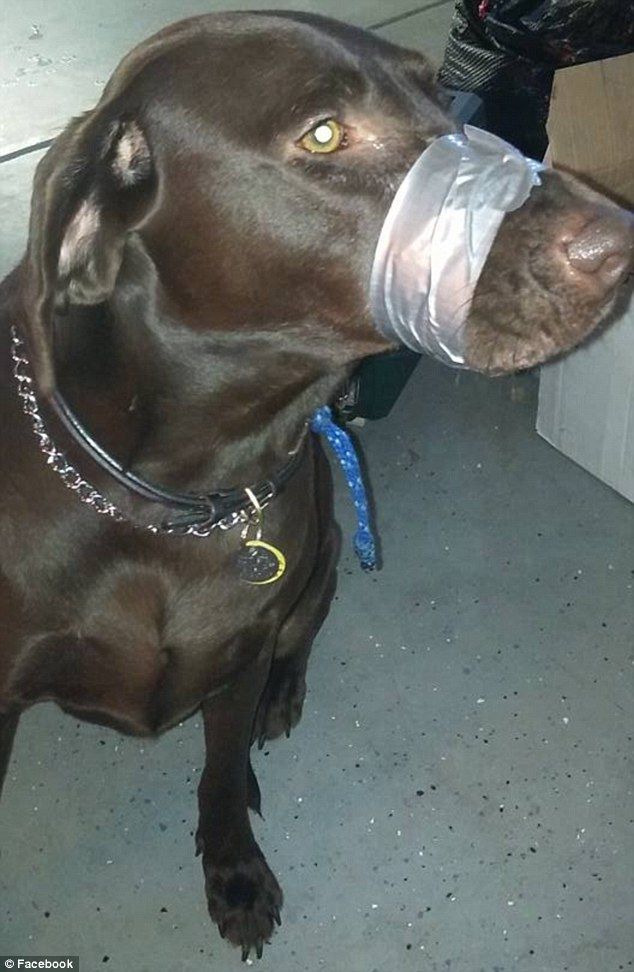 #3 Brown's Facebook friends were mostly horrified by Brown's actions, but she refused to take the photo down.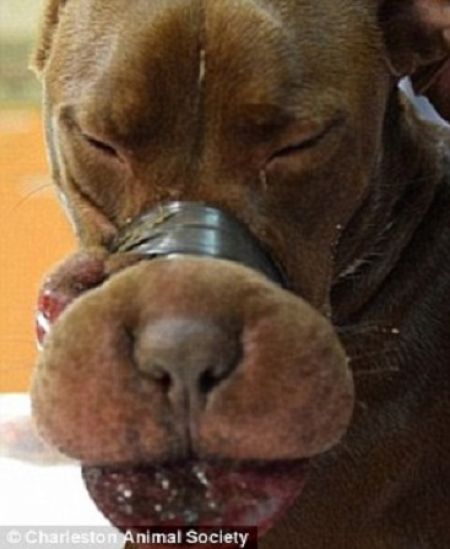 #4 Defiant: Brown does not seem to think duct-taping her dog's mouth was wrong, and wrote 'I did it for 60 seconds' on Facebook – calls have poured into the local police department and officers are looking for her.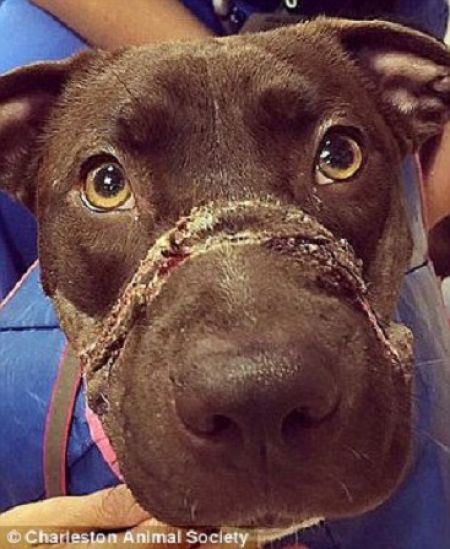 #5 South Daytona Police Department Telecommunications Supervisor Mimi Perez told the Daily Mail that it has received an onslaught of calls about Brown's dog 'from 44 states, three provinces, and as far away as Australia.'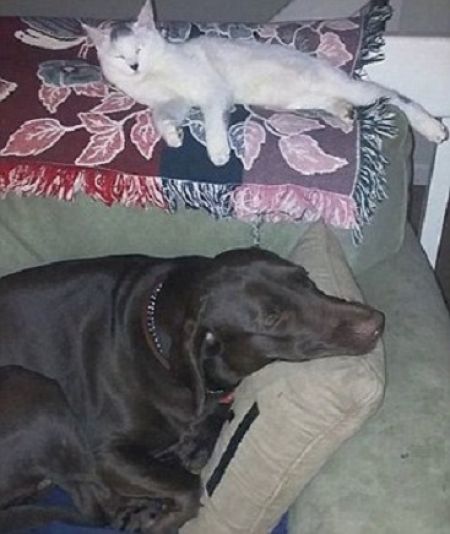 #6 Brown and her dog (in another Facebook picture) before Brown duct-taped the pooch's mouth.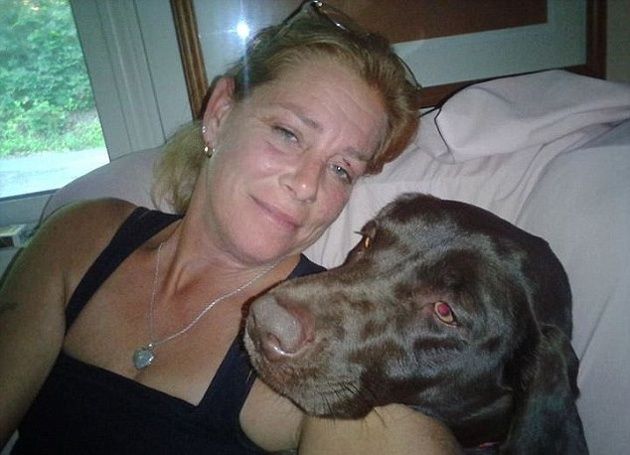 #7 Ms Brown refused to take down the picture and defended herself, "I cant lie i did it for sixty seconds. It was time out and no more barking."