10 ways to spice up your Cinco de Mayo!
#2 ~ The Rita Rioja

Rita Rioja
Serves 1
• ¾ oz. fresh-squeezed lime juice
• ¾ oz. simple syrup (equal parts sugar and water)
• 1½ oz. reposado tequila (recipe recommends Avión Reposado)
• Fresh red pepper
• Cilantro
Rub the rim of your glass with a wedge of fresh lime, and dip into some salt. Add some spice to your margarita by muddling a piece of red pepper and a little bit of cilantro to bring out their natural flavors. Add the tequila, lime juice and simple syrup, and then fill your mixing glass with ice. Give your cocktail a good shake to chill, and strain it into your salted glass. Garnish with a piece of red pepper and cilantro.
Source: people.com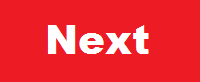 https://imjussayin.co/10-ways-to-spice-up-your-cinco-de-mayo-3615/