We live in a day and age where violence seems to be on the rampage. But when this thug attempted to point a gun at his victims, he had another thing comin' his way.
When this teenager tried to rob two people outside a North Carolina apartment complex, the victims fought back.
It was just like any other sunny Saturday afternoon, until a 16-year-old suspect approached two innocent NC folks at gunpoint and demanded that they hand over their money. But this reckless young man got the surprise of a lifetime.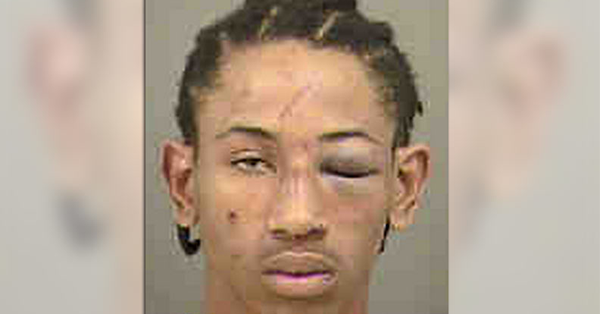 The tables took a dramatic turn when the victims fought back and obtained control of the gun. During the altercation, a nearby witness called the police.
When police arrived on the scene, they found the young criminal beaten and held at gunpoint by his two victims. He was taken to Carolinas Medical Center to be treated for minor injuries. Upon his release, he was taken into custody by deputies from the Mecklenburg County Sheriff's Office.
The robber, Tarion Deshawn Henley, has been charged with two counts of attempted robbery with a dangerous weapon, possession of a stolen firearm and possession of a handgun by a minor, police said.
I hope that young Mr. Henley learned his lesson. It breaks my heart that we live in such a world where young men feel that they must rob innocent, hardworking individuals to make a living.
What is wrong with our generation you ask?
I believe it's a lack of leadership in the home. We live in a day and age when God's original plan for the family is virtually non-existent. When young men and women don't have a healthy role model to look up to, how can we expect anything good from them? Our culture is full of violence, hopelessness, and self-deception.
It's time that we restore God's original intent for families. Let's strive to build healthy marriages, households, and raise children upon a Biblical foundation. God is the only hope for America. What will it take for our nation to realize that apart from Christ our society is doomed?
It's time we put God first. First in each of our individual lives. First in our families. First in America. Please share if you agree. God Bless America!