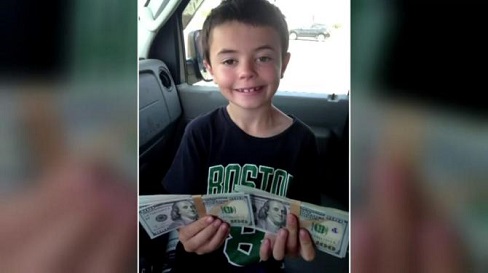 Police in northeastern Massachusetts say a seven-year-old boy turned in a checkbook to police that contained $8,000.
Daniel Wright says his nephew Aiden, of Lowell, was taking a final run down a slide at Memorial Park in Salem on Saturday morning when he saw a black checkbook with wads of cash inside. 
'I ran up the slide, and at the top I looked in the corner and there was this black check book, and I opened it up and I saw $8,000 in it, and I brought it back down to my uncle,'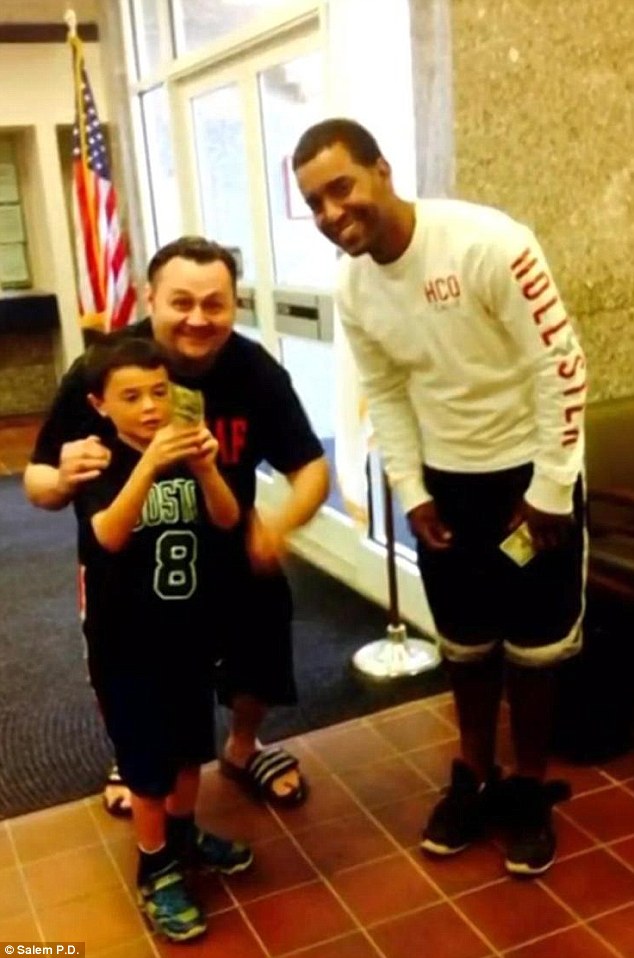 Unexpected windfall: Aiden Wright, 7, from Salem, found $8,000 on a playground on Saturday
Tracked down: Police tracked down the cash's owner, Elias Santos (right), who said the money slipped out of his pocket while he was playing with his kids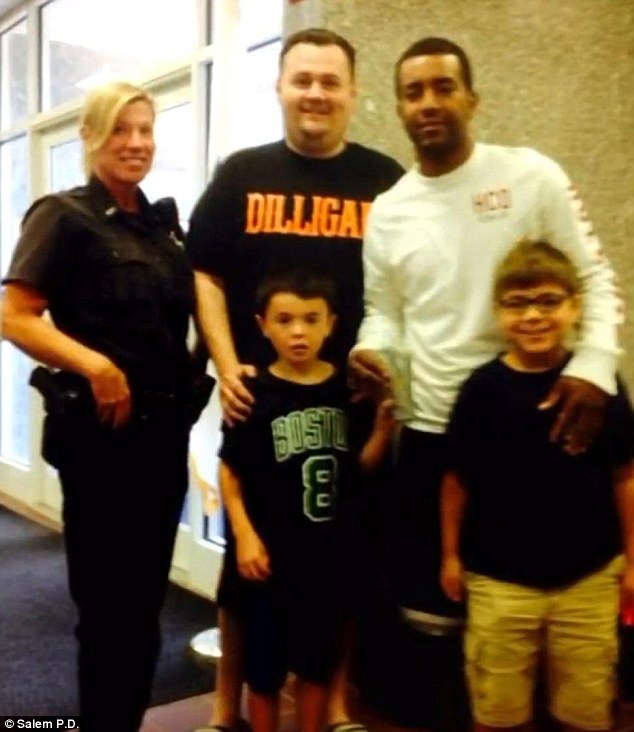 The plumber says he told Aiden he was 'going to learn an important lesson today.'
With his uncle, Aiden took the small fortune to police who were able to tack down its owner, contractor Elias Santos.
Salem Police Sgt. Kathleen Makros says they then turned the checkbook in around 11 a.m.
Santos had been at the park with his children earlier that morning when his earnings slipped out of his pocket. 
He left the playground without even knowing it was missing. He called 20 minutes later to say he was on his way to pick up the cash.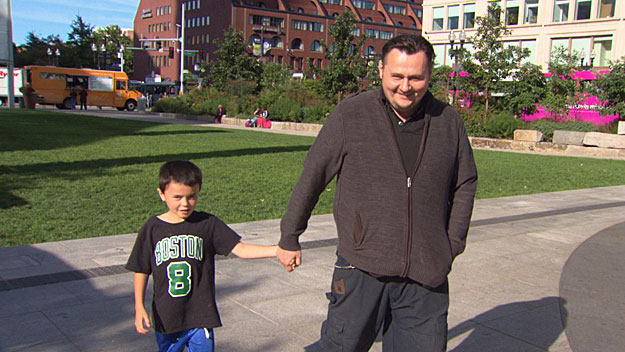 'When the police called me I was so surprised,' said Santos, who only knew he was out $8,000 after the cops asked if he was missing anything. 
Aiden received $100 as a reward from Santos and thanked the kid for his honesty.
'I am so grateful because we don't have people like this no more,' he said. 
Wright says his nephew plans to use the reward money to buy some souvenir coins.