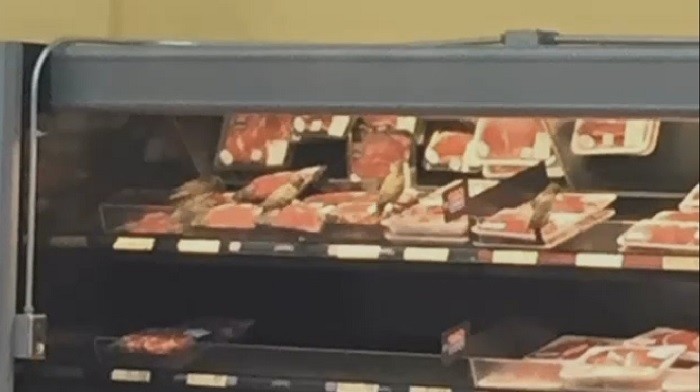 A rather disgusting viral video has raised massive health concerns for a Chicopee, Massachusetts, Walmart. The video showed a small group of birds clustering around some frozen hamburger in a Walmart meat case, picking open the packages and chowing down on the meat.
A customer named Scott Conway brought the situation to the attention of employees, and was shocked when the employees didn't seem overly concerned. In fact, another shopper watched as an employee collected the meat that the birds had been eating and shooed the creatures away, only to have the birds descend once more on the case as soon as the employee was gone.
According to local reports, after a health inspector investigated, a total of 17 wild birds were removed from the store. They also assured reporters that the meat in the case had been discarded. Walmart confirmed to local reporters that they have put additional unnamed safeguards in place to assure that this situation does not happen again, but they declined to elaborate on what those "safeguards" were.