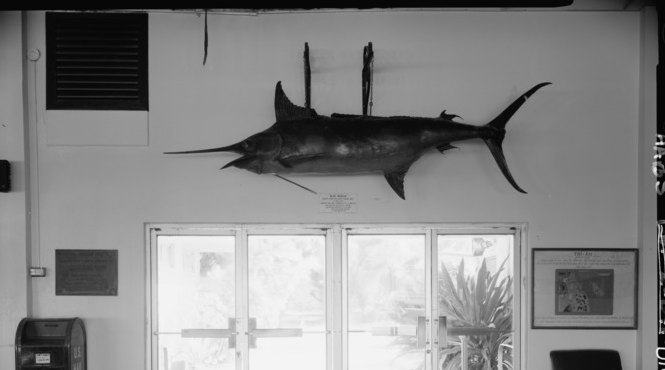 During a bizarre argument, a Michigan man was injured when girlfriend beat him with a mounted sailfish.
WOOD-TV reports that the Whitehall, Michigan man was drawing a sketch of the mounted fish when his 58-year-old girlfriend got mad and moved the fish. The figure broke upon her leaving the room, and that's when things started to go awry.
The girlfriend blamed the 61-year-old for the damage to the fish. Police believe the woman then took the sailfish and hit her beau over the head with it. The man's hand was also reportedly injured when she used the fish's nose to poke him.
Yes, alcohol was involved.
The Muskegon County prosecutor is currently reviewing the case.