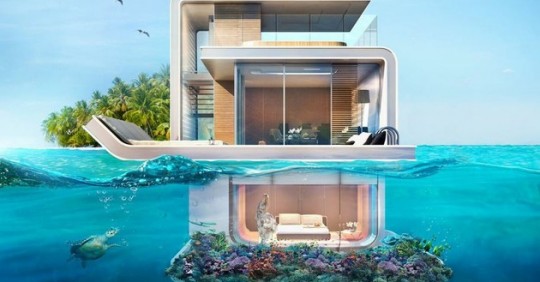 In what can only be described as a neighbourhood of secret ocean lairs for James Bond super-villains just off the coast of Dubai, the real estate agency, Kleindienst Group, is constructing a series of lavish floating villas that it has nicknamed "floating seahorses."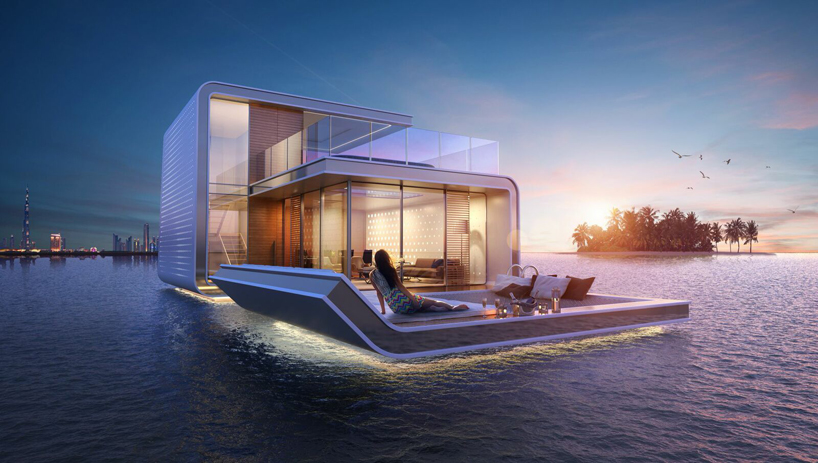 The villas are a part of the company's "Heart of Europe" development, a group of artificial islands modelled after European design and heritage.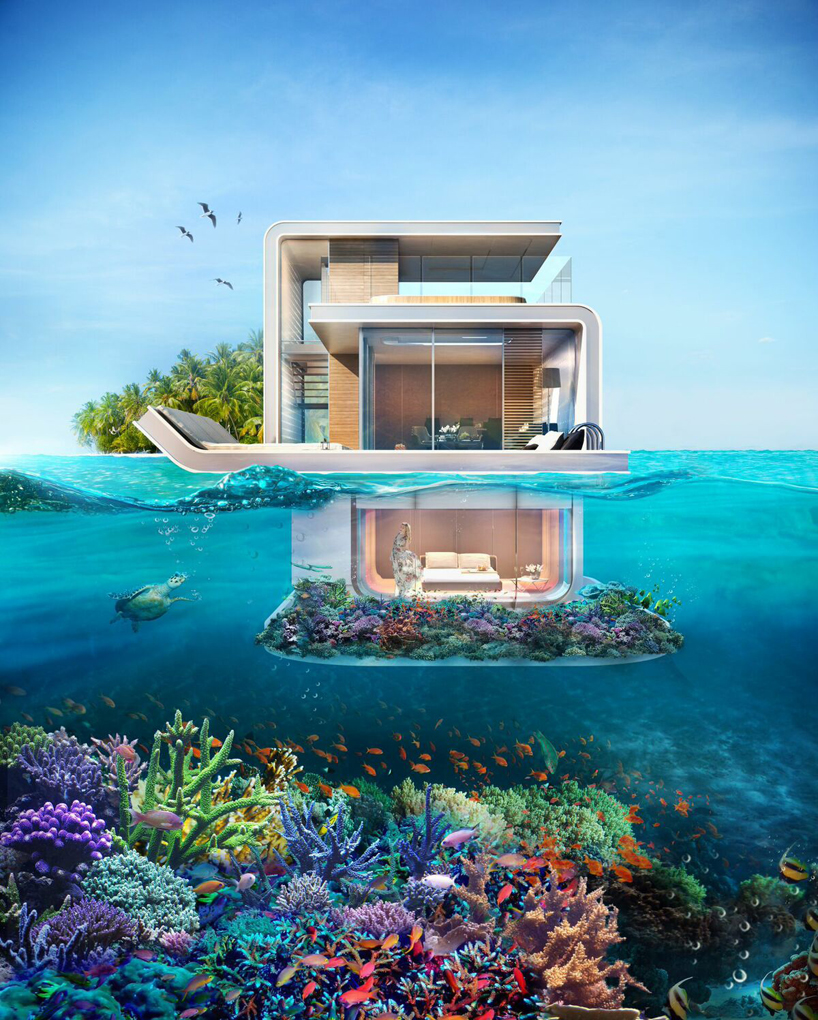 The villas have three levels—the main floor at sea-level, an upper deck, and a lower level completely submerged in water. The lower level consists of a master bedroom with floor-to-ceiling windows for a completely "uninterrupted" view of the ocean around you.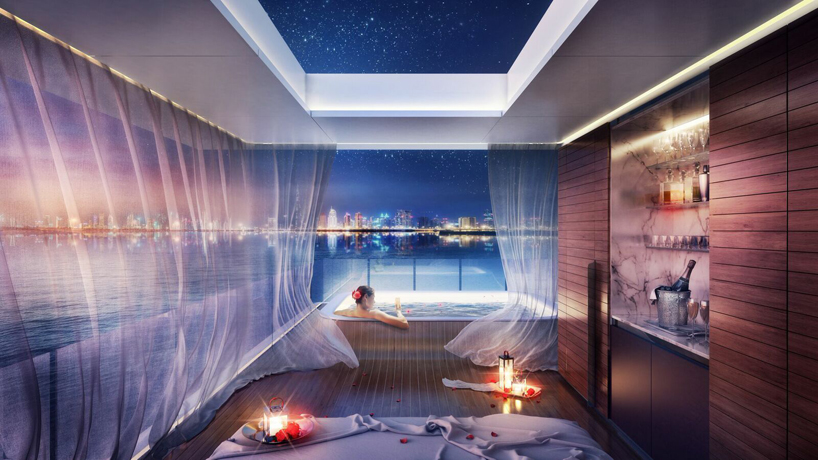 Developer Kleindienst Group have revealed amazing images of the 'Floating Seahorse' at the Dubai International Boat Show and say they'll make 42 of the floating properties by 2016, with 35 of the structures already being sold.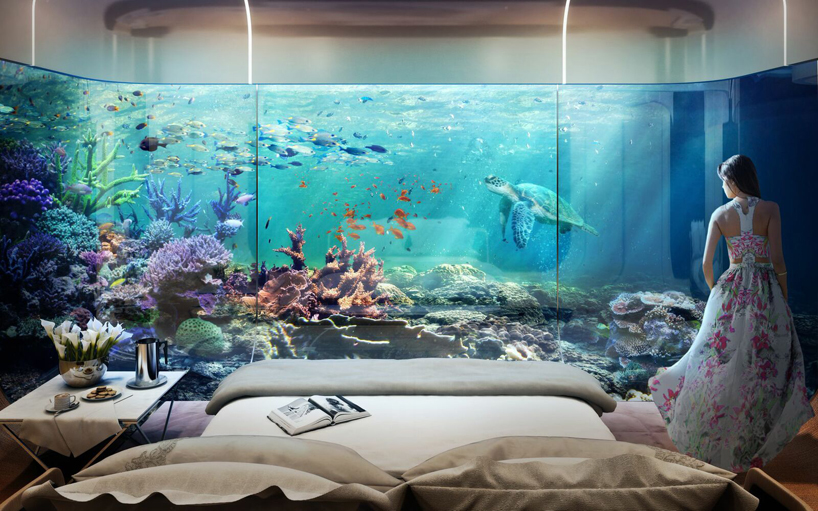 The Kleindienst Group claim the name of the project is connected to conserving sea life in the Persian Gulf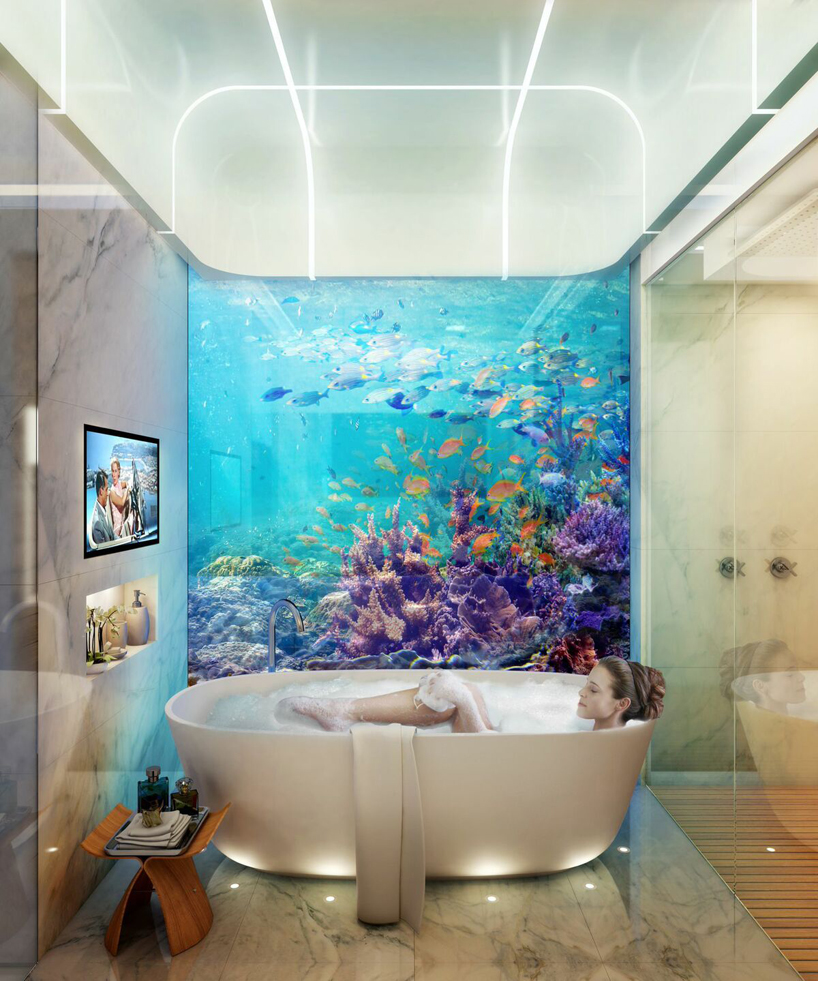 "We will create an artificial coral reef beneath the luxury retreats which will be a protected area in which seahorses can safely live and breed."
If you've got a spare $2.3 million hanging around, you might want to splash out. If you've got even more money spare then go full-hog on the nautical theme and get yourself a ticket to
Dubai's underwater tennis court
… what will they think of next?!