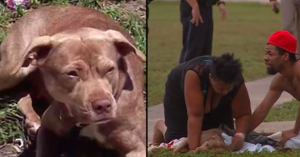 A heroic dog saved its owner's mother after her violet ex-boyfriend attempted to attack her with a knife. Tragically, the six year old pit bull was stabbed in the neck by attacker Walter Williams – and later died due to blood loss and cardiac arrest. However, she died protecting someone she loved.
The pit bull, named Lucy, stepped in when Lisa Potts was attacked by Williams. Lucy was consequently stabbed in the neck by the man. Ms Potts stated: "I'm about to break down in tears now, my heart is heavy cause I hate that happened to her… I was calling her name, comforting her, rubbing her head, making sure she was still alert."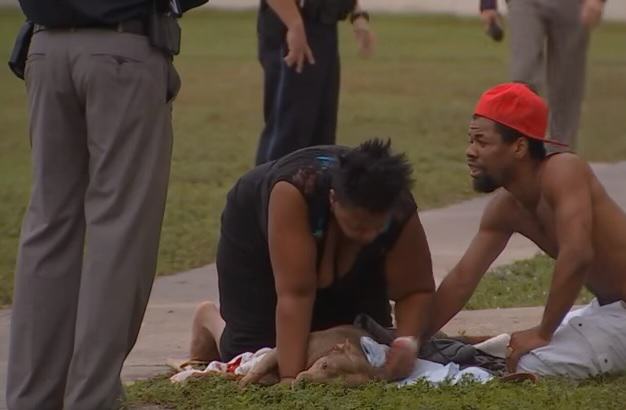 Ms Potts explained: "Lucy lunged at him and once she lunged at him he caught her in the neck, and once he caught her in the neck she just went to biting him, she was still fighting… Once I got her downstairs I just asked someone for a towel and applied much pressure as I could to it to try to save her life, but she was a fighter and she did good. She really did."
She claims that when she came home on Friday, she discovered Williams inside her house waiting for her and an argument subsequently broke out between the two of them. Potts stated that Williams started hitting her and produced a knife – but that Lucy then came to her rescue.
"If it wasn't for her, you know he could've probably stabbed all of us," Ms Potts added. Pit pulls are perhaps the most demonised breed of dog – but this incident just goes to show that while many people believe they are a danger to humans, they can also protect us. Or in this case, even save a life.