Though I currently reside in the city, I was definitely born and bred a country mouse. So when I first moved to New York, it was quite a shock to me.
The tall buildings, the endless concrete, the nonstop noise — it was definitely overwhelming. And although I've since adapted to city-living, there are times I yearn for nothing more than a porch, a yard, and a little privacy all my own.
Sometimes you just need a quiet escape from all the hustle and bustle… That's why this apartment feature has me totally green with envy. I had no idea this was even possible — and now that I know, I'm dying to have one too!
Conceived of and built in the early 2000s, this rooftop secret has since been coveted by many a New Yorker. Now, it has city-dwellers everywhere wondering, "What else is lurking on those mile-high Manhattan rooftops?"
High above the city streets of New York City, at the top of a towering apartment building, there sits a secret that not just anyone can behold. It takes a special view — and a few double-takes — to observe this special rooftop feature.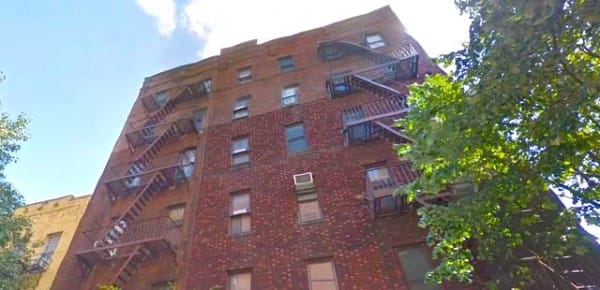 On top of this city building sits a little slice of country heaven: a house, complete with a porch, front yard, and stone walkway. The lucky owner of this rustic rooftop escape? David Puchkoff and Eileen Stukane, two geniuses who have taken rooftop gardening to a whole new level.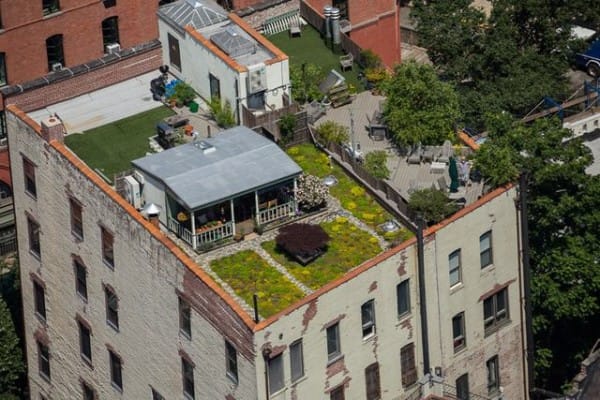 Would you live in this pseudo-country house, or do you prefer to be near the ground? After watching the video below, be sure to let us know what you think in the comments!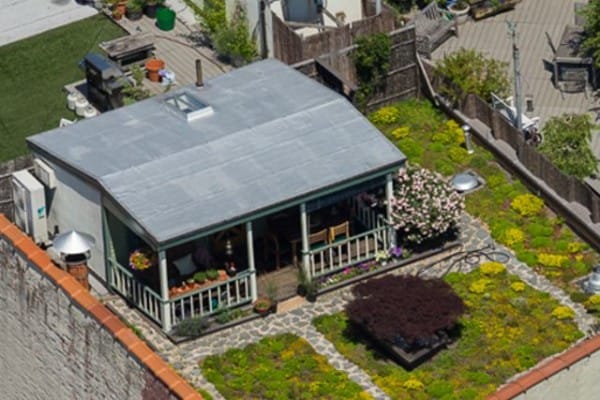 Make sure you watch the video to learn more about this house!