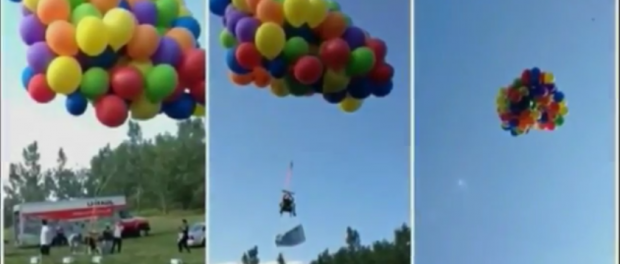 This is the moment a man floated off into the sky after attaching more than 100 helium balloons to a garden chair as part of a publicity stunt.
In the footage a crowd count down from five until Daniel Boria is launched into the sky.
Surprisingly the 26-year-old shoots very quickly upward, like a scene out of the Disney movie Up.
"He had no control device on the balloons and really was just traveling by the grace of the wind," Mr Boria's business partner Derek Mohajer told ABC News.
"It was a little too windy and he went a little too high and the stunt wasn't responsible."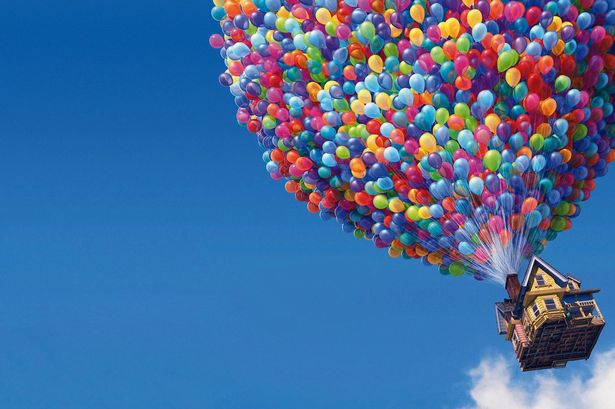 Movie: The stunt was like a scene from the Disney animation Up
He had been attempting to promote a cleaning company, but the trick ended in Mr Boira, of Calgary, Canada, being arrested on one count of mischief causing danger to life.
Calgary Police posted on Facebook: "As he approached the downtown area, the man jumped from the chair and opened a parachute attached to his back.
"Although officers are not able to confirm his exact destination, the man has indicated he was attempting to land in the Stampede grounds.
"Upon landing, the man was arrested without incident."