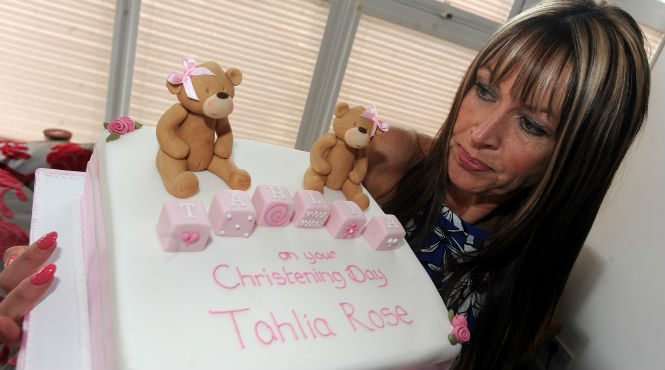 A British woman was left seeing red—or possibly pink?—after receiving the cake she'd ordered for her toddler daughter's christening.
The elaborate confection featured two smiling teddybears alongside a celebratory message for Sharon Green's 3-year-old daughter, Tahlia.
Upon first inspection, the cake seemed innocent enough. However, when the 45-year-old Green looked a little closer, she thought she noticed that each of the sugary bears was showing off a carefully delineated, um, vagina.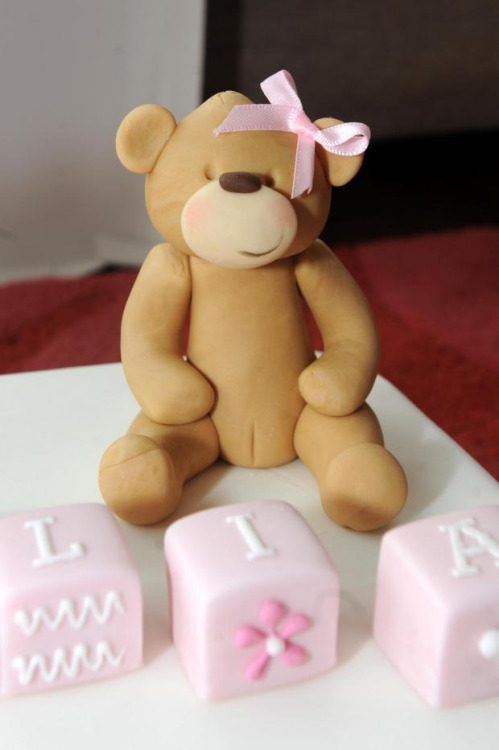 Christian mom outraged over creases that remind her of vaginas on teddy bears, demands refund for daughter's christening cake (To read the story, click the crease or here; Found at Boing Boing; For a related post, click herehttp://christiannightmares.tumblr.com/post/16045628409/the-liberty-counsel-endorsed-purity-bear-urges)
Right … That's what Green thinks she saw.
Green took her complaint to the Facebook page of Occasion Cakes, the company that baked the controversial treat. Green noted, "It is completely inappropriate. The cake is supposed to be for a three-year-old girl."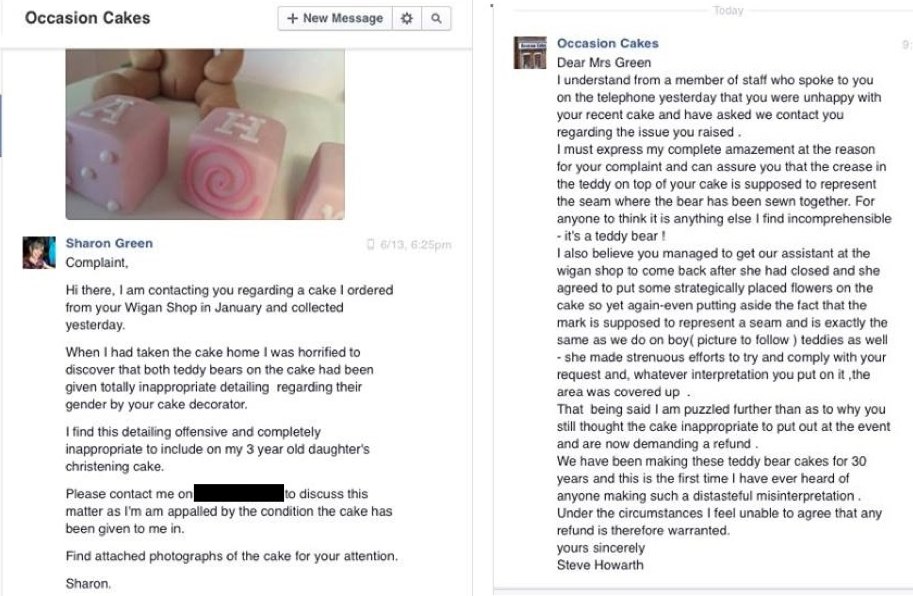 In turn, the company said the alleged vajayjay is actually an indented seam that appears on all its teddy-bear cakes. A spokesman said, "We have been making girl and boy teddies this way for 30 years and no-one has ever drawn such a bizarre, and, quite frankly, distasteful, connection." 
Not only did Green demand a refund, but she refused to serve the cake at the christening, even when two flowers were strategically placed to cover the alleged vaginas. So she and her husband ended up serving their guests strawberry gateau and profiteroles instead.
Occasion Cakes has yet to give Green her money back. We don't blame them.