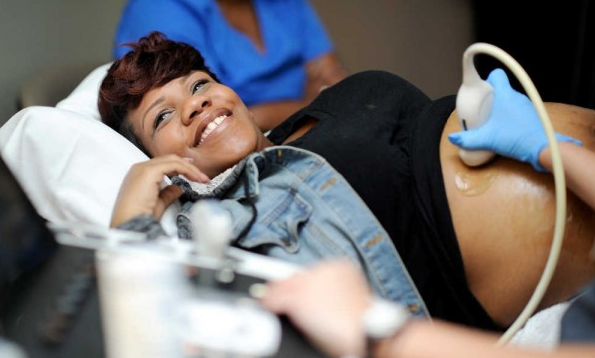 A GoFundMe account has been set-up for Brittany and her baby boys. Her unique birth has been well documented by Georgia Regents Medical Center because this was the center's first conjoined birth.
Conjoined twins Chandler Kaiden and Chance Aiden Crafton were born by cesarean section Monday at Georgia Regents Medical Center and are in critical condition in the Neonatal Intensive Care Unit at Children's Hospital of Georgia, the health system reported.
Their mother, Brittany, is recovering at the medical center and was in good condition.
The boys are joined at the chest and share a heart and liver. The move to the NICU had been anticipated by the medical center's doctors, a team of which met weekly to monitor and discuss the impending birth and health issues for both the twins and their mother.
Dr. Paul Browne, maternal and fetal medicine specialist at GRMC, said weeks before the delivery that the boys' heart appeared to be in good shape but that even if all went well he anticipated the stay in the NICU would be at least a week to 10 days before the twins could go home.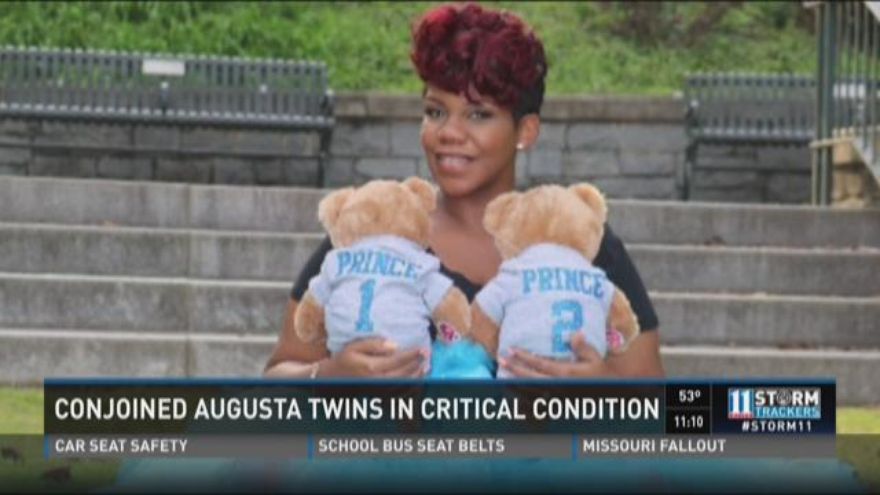 He anticipated there would be a battery of tests after the birth to determine the condition of the heart, the liver, The nervous system and circulation. The boys had appeared to have club feet prior to birth and one appeared to have a dislocated hip so an orthopedic consult was also expected.
Conjoined twins are very rare but vary widely depending upon the country, according to an international study in 2011. The rate in the U.S. is about one out of every 200,000 live births. The twins are the first conjoined birth at the medical center.
It was the first pregnancy for Crafton, who thought she was having a normal pregnancy until an ultrasound at four months revealed there were two boys joined at the chest, an experience she described as being "in a movie, it's not real." But after the initial shock, she was referred to Browne and GRMC and has embraced the twins' unique status, saying it is God's plan for them.
Because the boys share a heart, it would take at least a heart transplant for them to be separated, Browne has said, and would likely mean having to move to one of the children's hospitals that perform heart transplants.
Crafton has started a GoFundMe page to help with the medical and other costs for caring for the boys and as of 6 p.m. Monday, it had attracted a little over $4,000 in donations