Who knew a simple pizza delivery could be such a disastrous experience?
Certainly not Nadisha Mendes of Toronto, Canada, who received a healthy dose ofsaltiness with the pizza she ordered last week.
According to The Toronto Star, Mendes and her sister placed an order around midnight at Pizza Pizza, a Canadian pizza chain they regularly frequented. When their food still hadn't arrived by 12:37, Mendes called the restaurant to make sure their order had gone through.
Apparently it had, since within minutes the delivery man appeared at her door with the promised pizza. "I put him on the phone with customer service, who had told him the pizza would be free," she told the Star, in accordance with Pizza Pizza's 40 minute time guarantee.
No harm no foul, right? Wrong.
Just minutes after shutting her door, she received a barrage of hostile texts from the delivery man, accusing her of scheming her way to a free pizza.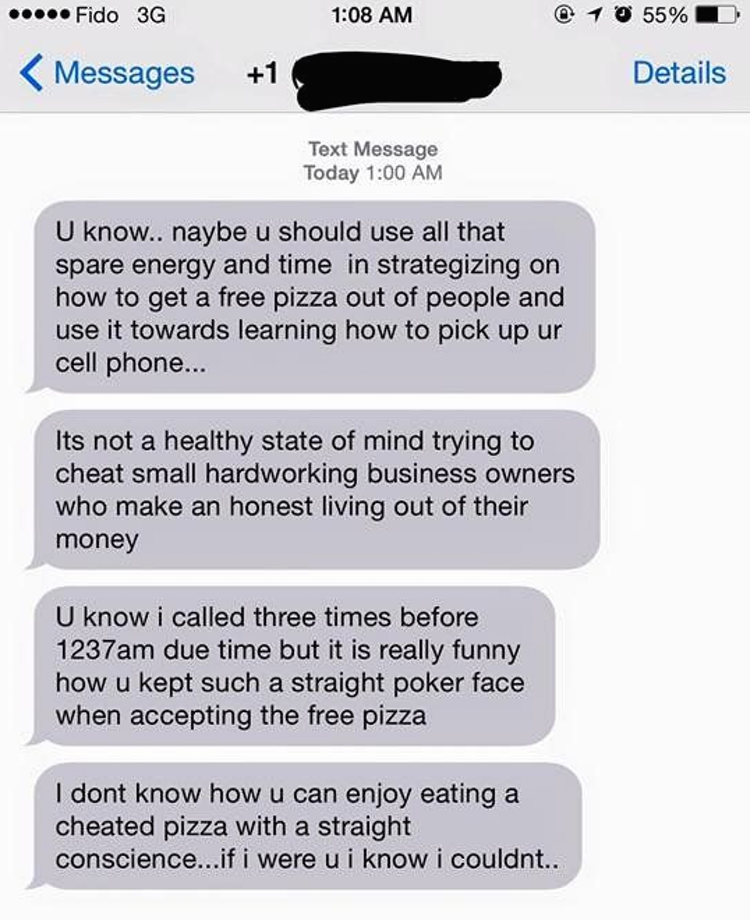 The scorned Pizza Pizza driver then jumps from attacking Mendes' morality to tearing down her body.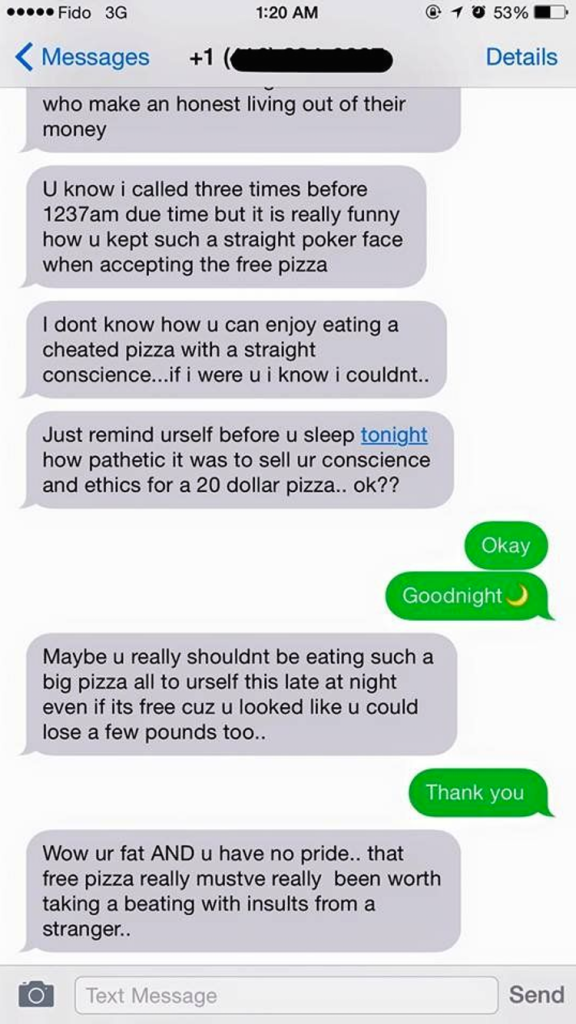 Luckily, our girl responded like a true class act. "It was horrible, I felt that I was being attacked… It wasn't about the money, I would've paid for it, but this is a breach of trust," she told The Star.
Although Mendes initially encountered some difficulty when she tried to get in contact with a manager, she eventually reached District Sales Manager Sakti Hasna, who apologized and told her the delivery man had been fired.