Okay, so if you haven't heard by now from the 80 billion news outlets publishing the story, Steve Harvey accidentally named the wrong Miss Universe last night on national TV. Annnd it went a little something like this

It took a while for contestants and the crowd to recover from the shock—but we all make mistakes, and the best part is how Harvey handled it by taking complete ownership for the error and reconciling it on the spot.
And, his wife Marjorie has just made it clear that she is standing by her man. She proudly posted this picture to Instagram with the caption "You are a Stand Up Man and A True Class Act the way you went back out on the stage on live TV and took full responsibility alone. I am so proud to be your wife! I love you."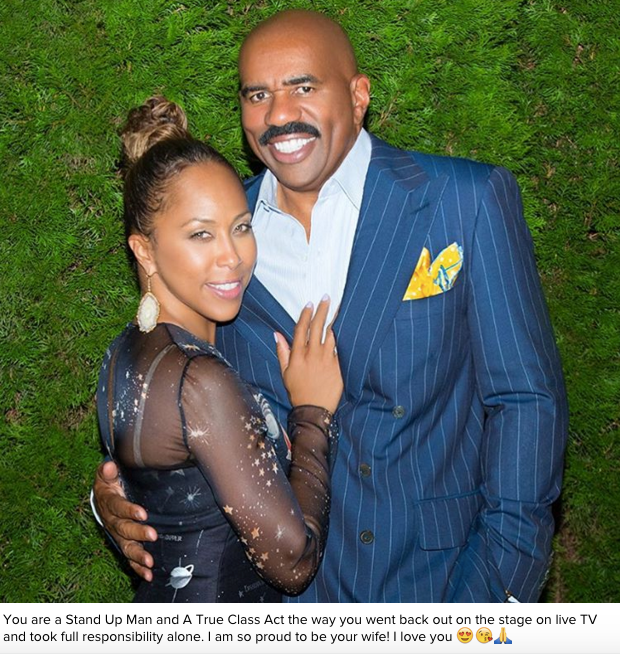 How darn beautiful is that?! And a stand up man he IS. Steve may still be receiving some hate from Colombians, but he's made it clear that he can't be any more sorry: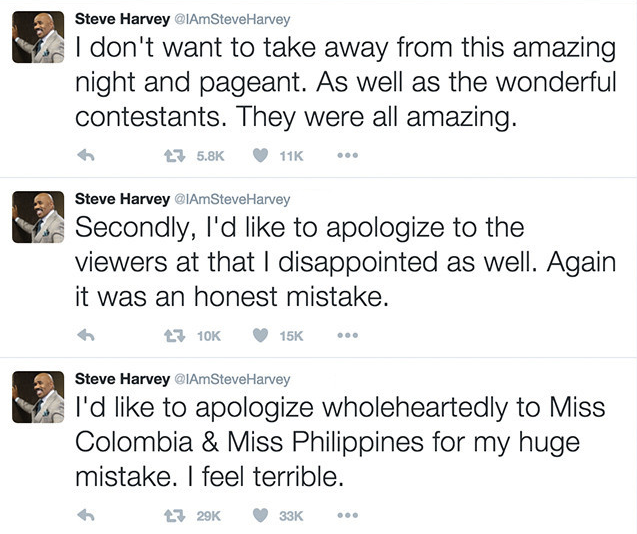 And he even personally apologized to Miss Philippines backstage: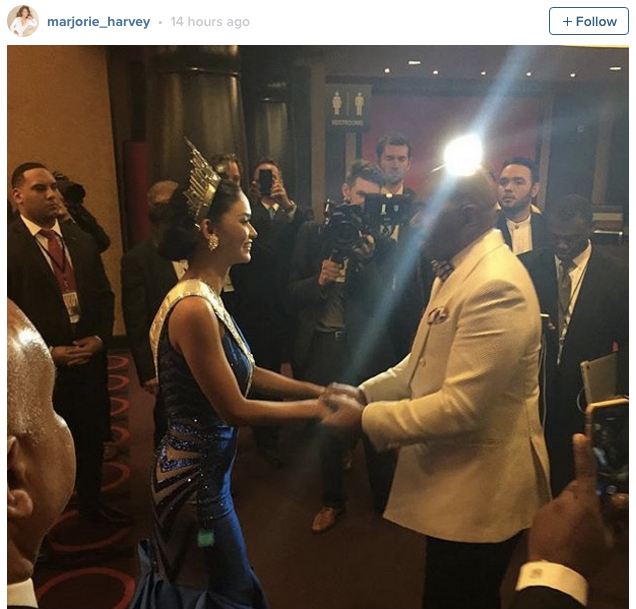 What more can the man do?
And what an admirable way to handle just about the stickiest situation you can be in on live television. He could've just lied, covered up the mistake, and pushed it under the rug— but he didn't. He owned up.
As stated by Miss Universe judge Niecy Nash, "A lesser person would have let the mistake slide and then dealt with it on the back end. I think he was a great host and I think that mistakes happen."
I couldn't agree more. If integrity's who you are when no one's looking, then Steve Harvey deserves Mr. Universe for this class act.