Going on late-night coffee and food runs at our local coffee shops isn't out of the ordinary.
But what isn't completely normal, you ask? Seeing an escaped farm animal at said location. Yes, ladies and gentlemen, such an incident has indeed happened in real life.
Recently, onlookers spotted a lost goat at the entrance of a Tim Hortons restaurant in Saskatchewan, Canada.
Sure enough, goats are known to be playful and inquisitive creatures, just like this baby goat who had gone out of his way to befriend a horse.
As for the particular goat in question, police were called to the scene, and took some photos of the goat, before taking it "into custody" and returning him to his owners. One of the photos, as you'll see, depicts the goat in a rather shameful-looking — but hilarious — state…
Scroll further to see the photos captured of this adorable little goat, and let us know your thoughts in the comments below!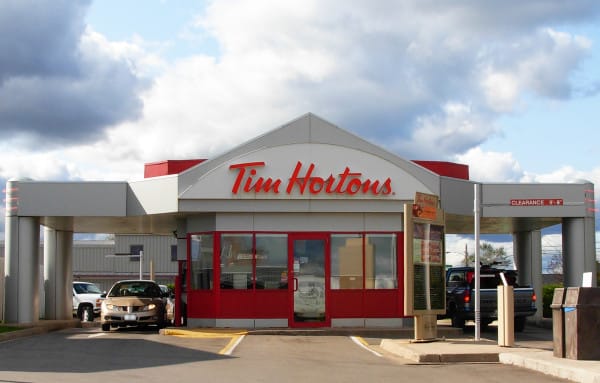 At 4 a.m., responders from the Royal Canadian Mounted Police arrived to see a goat resting near the entrance area of the chain coffee shop. According to onlookers, he was walking in and out of the automatic front doors.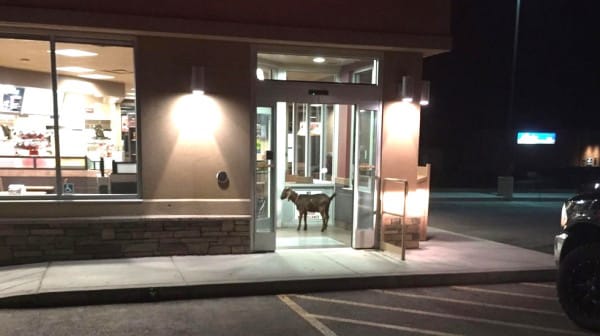 Saskatchewan RCMP
He wouldn't leave, and even decided to take a little nap inside the doors of the restaurant.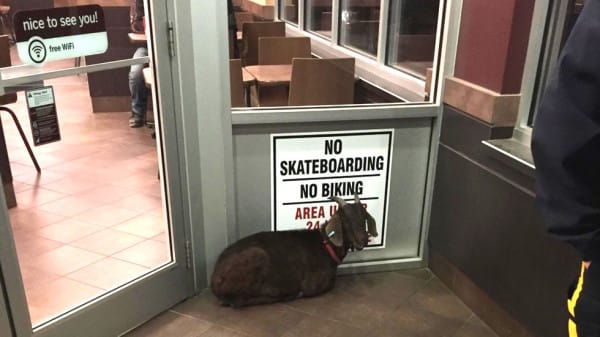 Eventually, the RCMP led the goat into custody and onto their cruiser. They then visited surrounding farms, looking for the goat's owners. Ultimately, they took him to the Western College of Veterinary Medicine.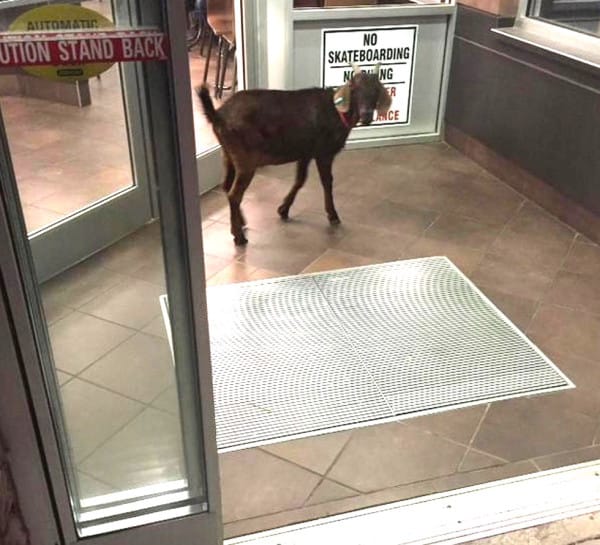 "He was very unhappy with us, so the members decided to take him home instead of holding cells at the detachment," the RCMP joked in a statement released on their site.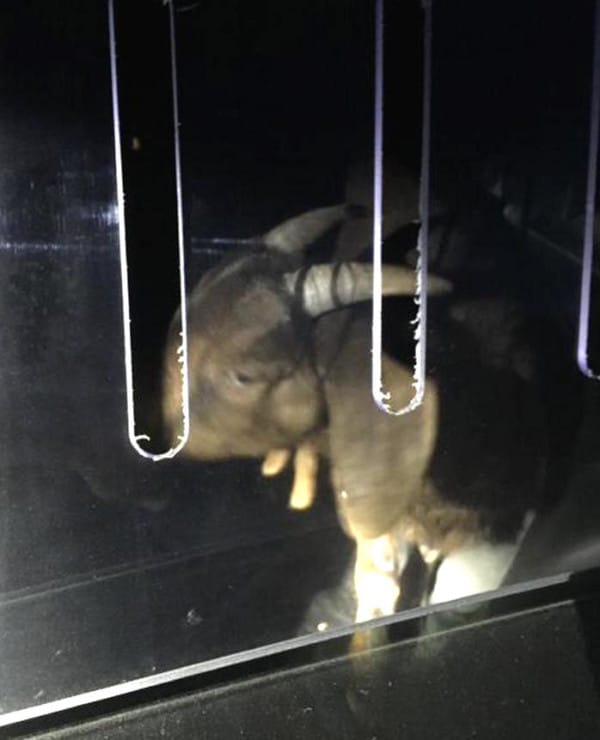 Luckily, the goat's owners were able to be located. It turns out that "Goliath" the goat escaped from the care of the University of Saskatchewan Student Rodeo team. He belongs to Lakeland College, located in Vermillion, Alberta.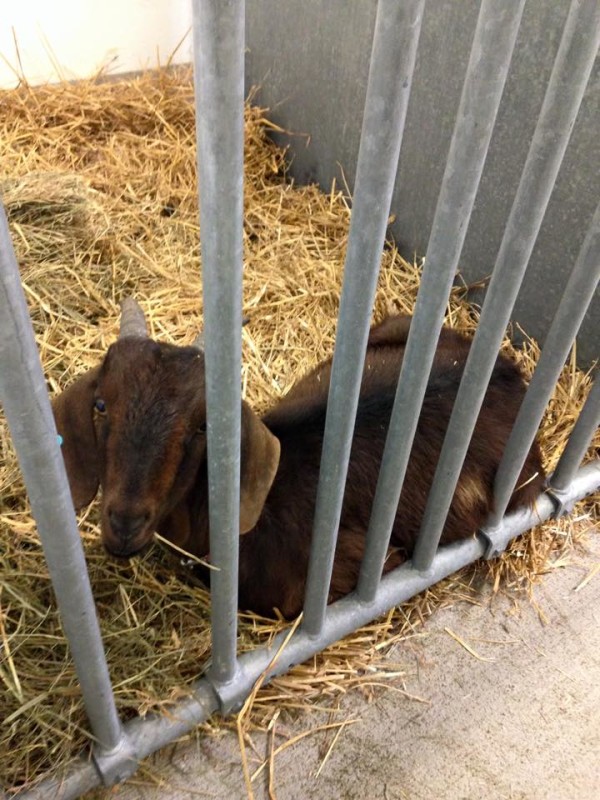 .