Mary Beth Eslary gave her husband, Lt Eric Eslary, a big hug and kiss before he left for work. This would be the last time they said "I love you." In the early morning hours, Lt Eslary's police SUV was struck head-on by a drunk driver. An hour later, he died in the hospital, leaving behind his loving wife and six children.
At the time of the crash, Lt Eslary was driving alongside his K-9 partner, Blek. Though Blek was seriously injured in the accident, he refused to leave his partner's side. When Mary Beth arrived at the horrific scene, the 6-year-old German Shepherd was finally coaxed into leaving Lt Eslary's body. After undergoing surgery, Blek recovered without paralysis.
As Mary Beth mourned the loss of her husband, her children's father and her community's real-life hero, there was Blek — he, too, felt lost and hopeless. This is where the story takes a bittersweet and beautiful turn.
In May of 2015, Police Lt Eric Eslary was killed when a drunk driver crashed into his police SUV head-on. The fallen officer left behind his wife, Mary Beth, and their six children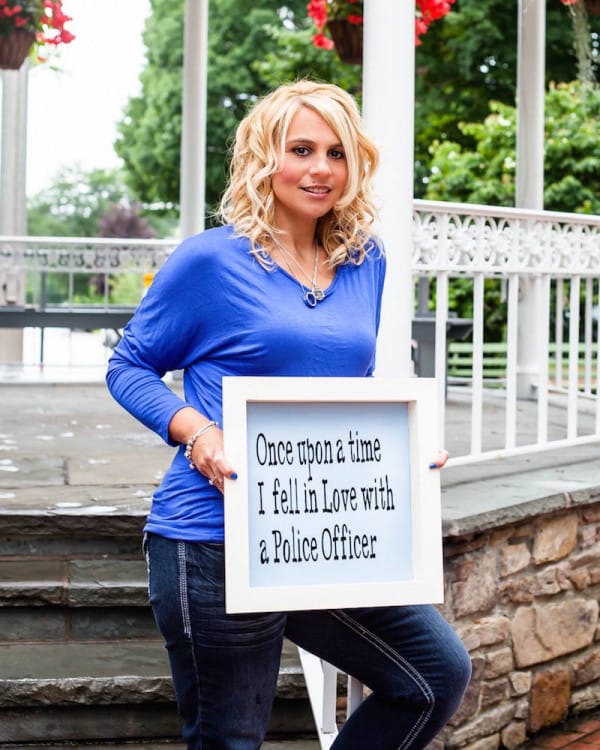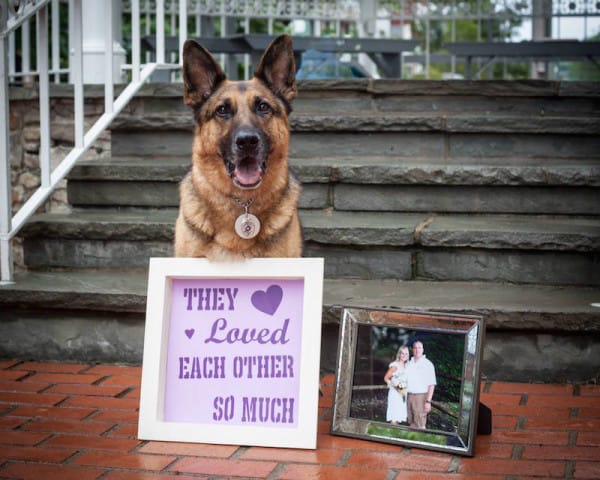 Memories by Christy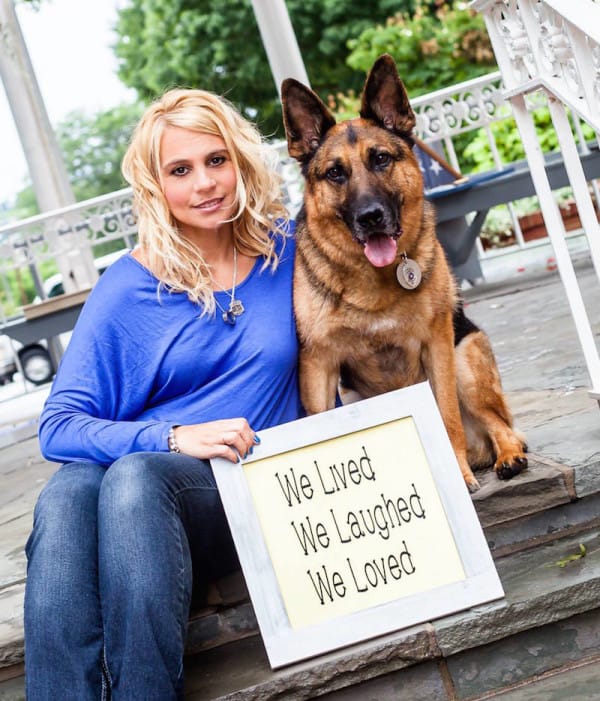 Memories by Christy
In a stunning and beautiful turn of events, Mary Beth adopted Blek as her own. She has dedicated herself to continuing to raise Blek in her husband's memory.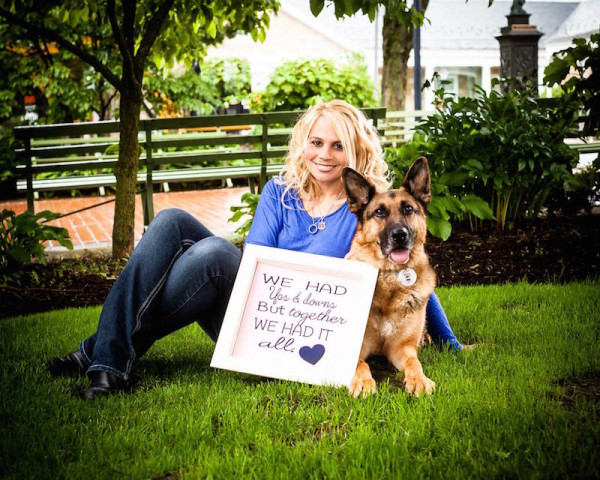 memories by Christy
Lt. Eslary was a 17-year-veteran of the Ligonier Township Police Department in western Pennsylvania. He proudly helped develop its own K-9 program.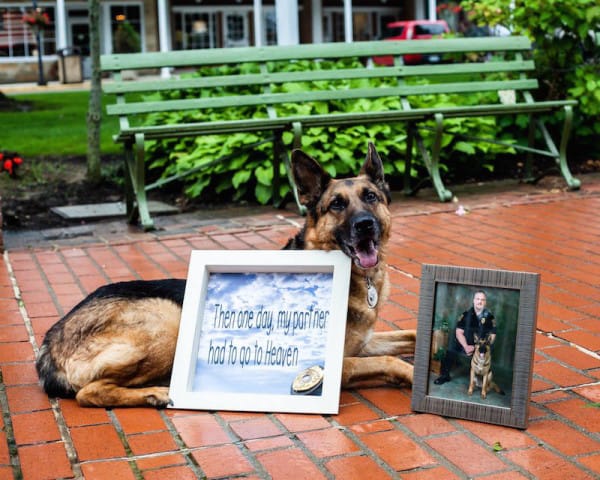 Memories by Christy
Mary Beth is a 911 dispatcher, and though she's a trained professional when it comes to handling stressful situations, nothing could prepare her for the loss of her husband.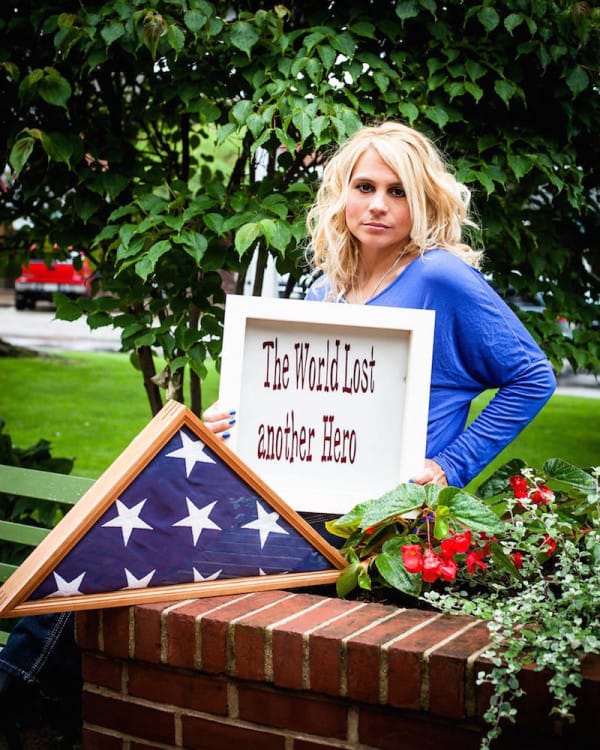 Memories by Christy
."It was a big comfort to know [Blek's] here and I had at least a part of Eric back with me," Mary Beth says. "And he's glad to be home, too."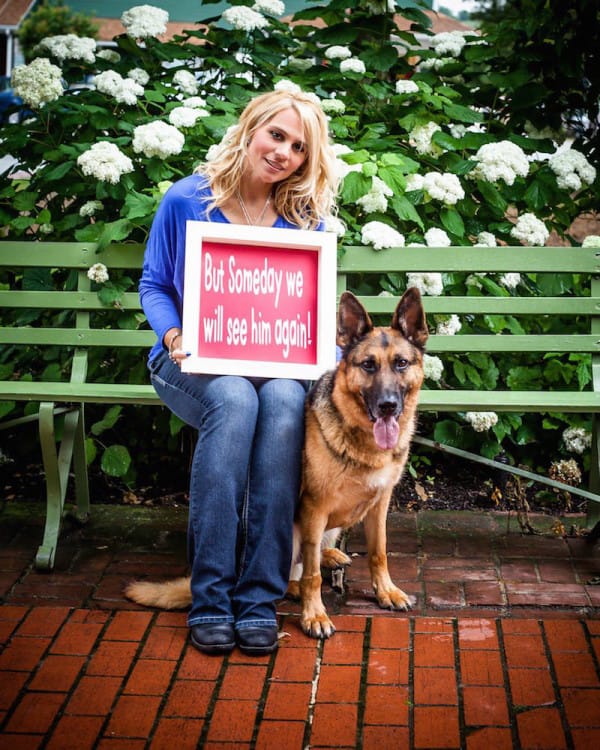 Memories by Christy
Sometimes, Mary Beth can tell Blek is searching the house for Eric — sniffing around and waiting for his best friend to return home.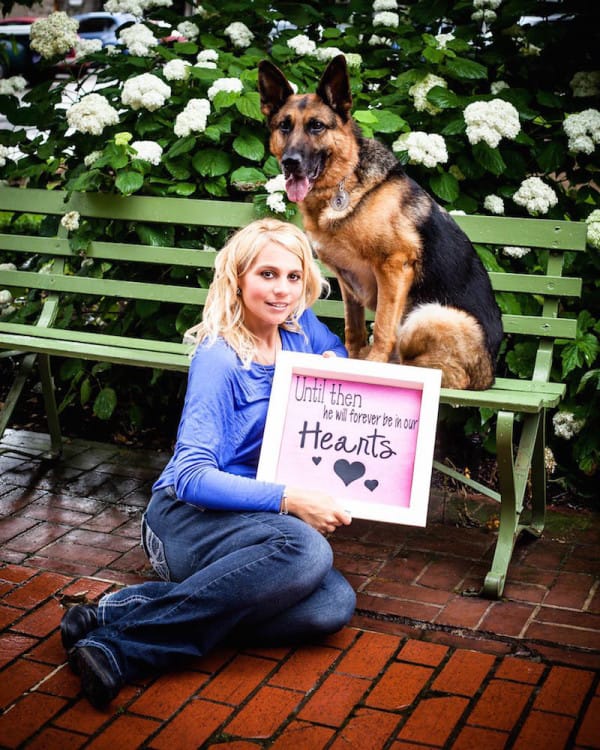 Memories by Christy
The police department held a formal retirement ceremony for the loyal K-9, whose only duty now is to love and protect his owner's wife.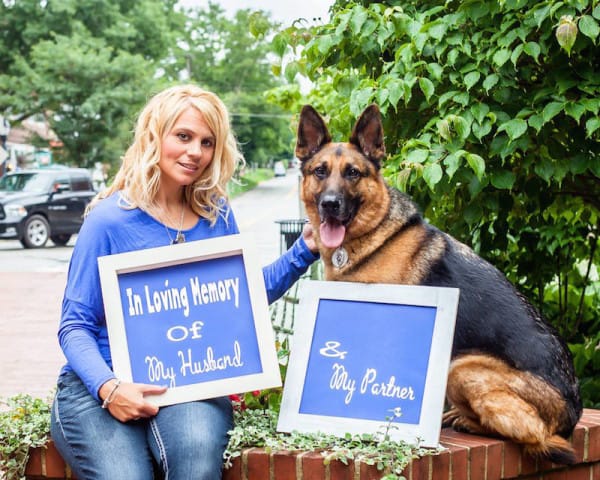 Memories by Christy
Mary Beth and her husband said "I love you" the night he left for his final shift. "That was the one rule. You always say, 'I love you,' before you leave because you never know," she told WTAE.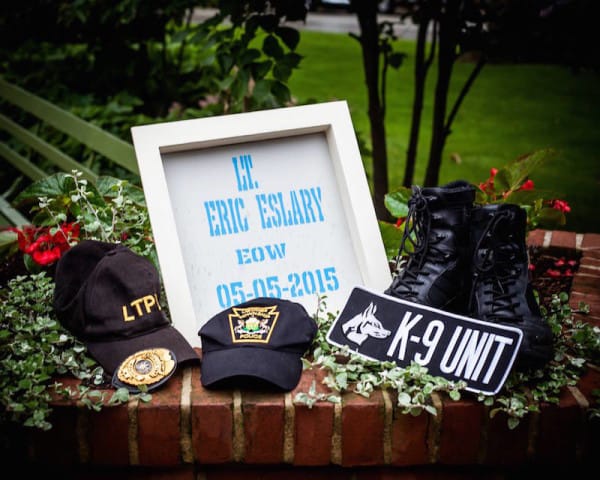 Memories by Christy
Lt Eslary was laid to rest with photos of his wife and children. Thousands of mourners paid their respects at his four visitation services.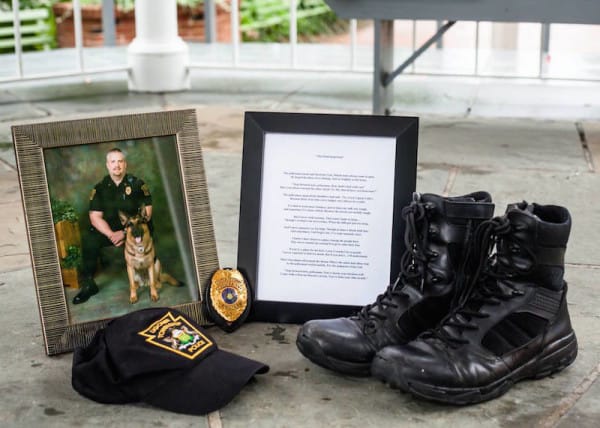 Memories by Christy
"It's an honor to now take care of Blek for Eric," she tearfully told WTAE. "I need him. The kids need him. We need him as a family."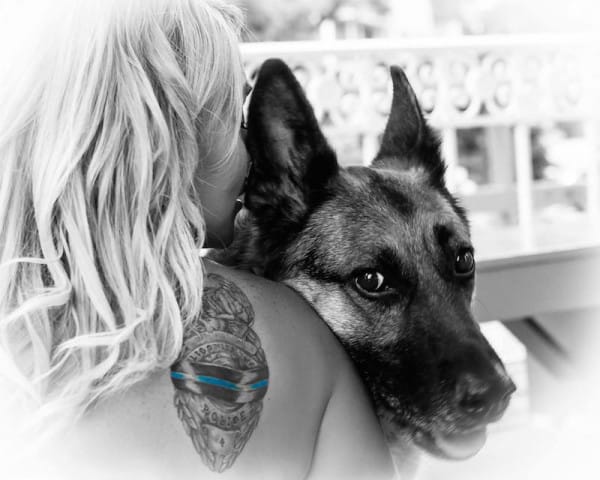 Memories by Christy
This is such an incredible tribute to Lt Eslary and his family. It fills my heart with hope and joy to see Blek is now living with Mary Beth and her children, serving as a constant reminder of their hero in heaven. If you agree, please SHARE this photo series with your friends on Facebook.
Read more stories like this at: