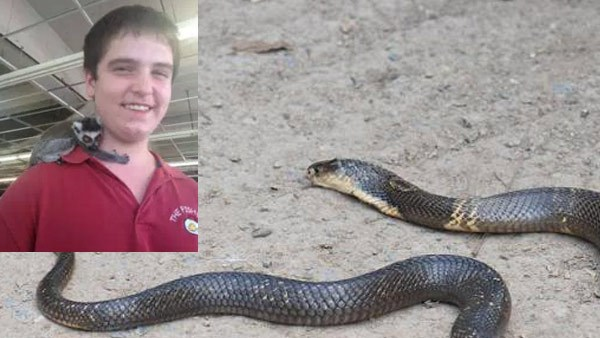 The teenager who was found with snake puncture wounds in a North Austin shopping center parking lot in July died from suicide by snake bite, according to an autopsy report.
According to the Travis County Medical Examiner's report, Grant Thompson's death was ruled a suicide because there were "multiple separate bite sites on each arm" and the bite sites showed no movement of the arm. The report also indicated Thompson, 18, of Temple, had a history of suicidal behavior.
Specimens sent to the VIPER institute at the University of Arizona determined the venom in the victim's system was from a monocled cobra. Toxicology tests also determined Thompson had MDMA (ecstasy) and methamphetamine in his system.
On July 15, police found the victim unresponsive in the driver seat of his vehicle in the 13000 block of North IH-35. Inside the vehicle, authorities found a container that housed a monocled cobra but the cobra was missing. The cobra was found a few days later a short distance away from where Thompson's car was originally parked.