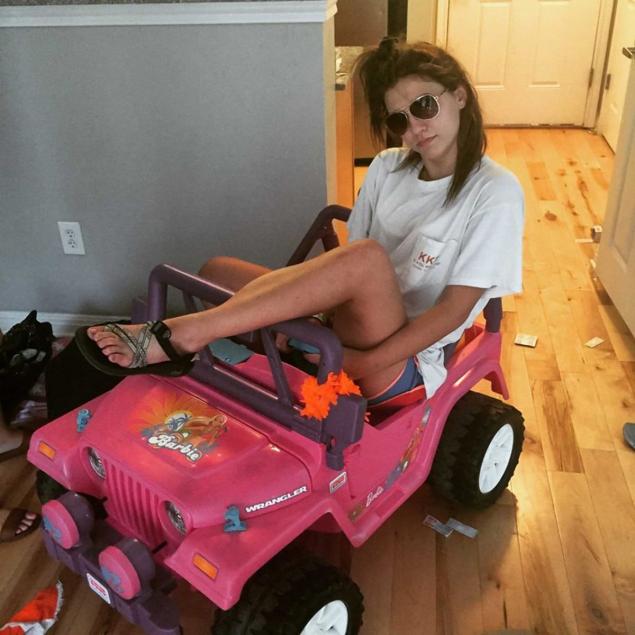 Texas State University student Tara Monroe started driving a Barbie Jeep after her driver's license was suspended.
Barbie girl isn't letting a DWI ruin her Barbie world.
A Texas State University student whose driver's license was suspended for DWI has found a new way to get around: a pink Barbie Jeep.
Industrial engineering junior Tara Monroe has become a celebrity on the San Marcos campus for scooting around in the plastic toy, which she named Charlene after its previous, toddler owner.

Delighted and possibly confused students have Instagrammed and Snapchatted photos of the 20-year-old cruising across campus in the kiddie-sized ride. Charlene can zoom up to 5 mph.
"Most people don't find the things me and my friends do very funny, just immature, so I didn't expect to get this big of a reaction," she told the San Antonio Express-News. "People who don't know me are shocked, but my friends weren't even surprised because I do stuff like this all the time."
Monroe started driving the tiny toy car after she lost the right to drive an adult-sized vehicle. While heading home from a Waka Flocka concert, she refused to take a breathalyzer test — a move that automatically suspended her license.
Her dad drove to campus to strip her of her car, leaving her with only a bike to get around.
"Riding a bike around campus sucks," the 20-year-old said. "Like really sucks."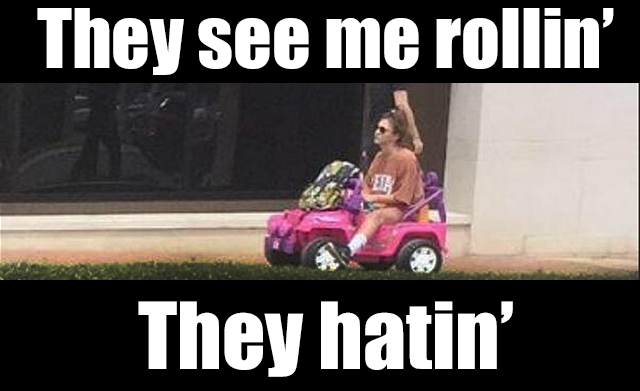 Source