Officials have arrested Catlyn Haley after it was reported that her four-year-old daughter was not getting the proper dental care she needed, the Palm Beach Post reports.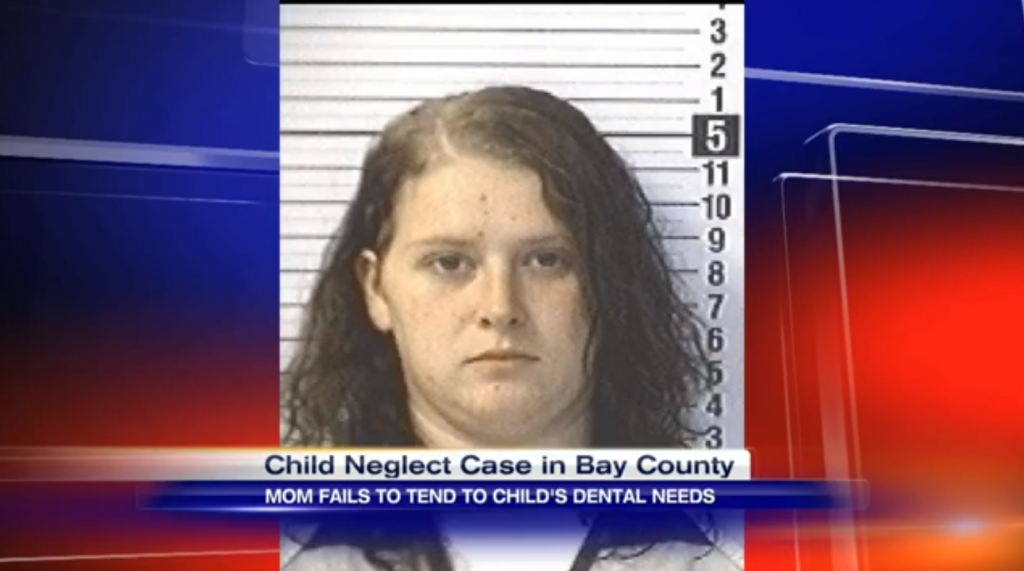 According to the Panama City News Herald, the 21-year-old mother was advised by multiple dental health professionals that her daughter needed immediate oral surgery to fix her "rotting, blackened" teeth, but has avoided the surgery for over a year.
"The child stated that she does not brush her top teeth because it hurts when she does," the authorities said.
The Palm Beach Post reports that after an exam in March 2014, a medical provider with the Department of Children and Families reported that Haley's daughter needed dental care "immediately" due to "terrible dentition" and "severe cavities."
The arrest of Haley has brought people to question the meaning of child neglect, but according to Executive Director at Gulf Coast Children's Advocacy Center Lori Allen, child neglect can refer to a multitude of ideas.
"Really, neglect can be in many forms, it can be medical neglect where you have a child who has a significant medical need, or dental need that goes unattended," Allen tells WJHG 7.
"Any time there's a concern that a medical or dental issue is being untreated that could cause significant or a potential for significant impairment to the health or well being of a child, it's going to be serious."
While this particular case of child neglect is still under investigation, Haley has reportedly said she couldn't afford further dental care for her daughter. However, Child Advocacy Officials do not view that as an appropriate excuse.
Bay County dentist, Dr. Aly Morshed, tells WJHG 7 that it isn't uncommon to see children with rotting teeth, which is why it is so important to teach dental hygiene and to make regular appointments for a child starting at a young age.
The little girl's father, Kenneth Haley, was also named as a codefendant in the case.