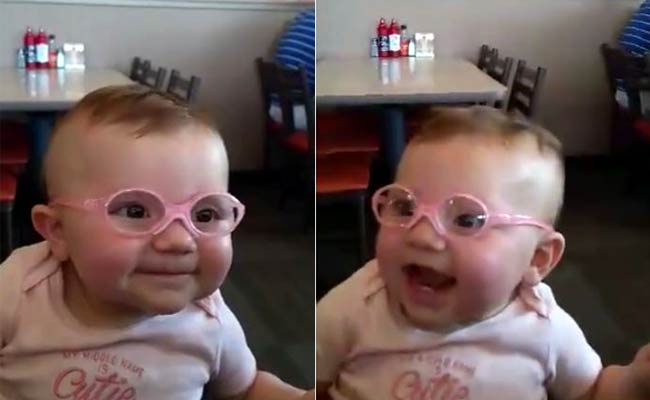 Jessica Sinclair shared the heartwarming moment her baby girl Piper put on her brand new glasses and could see her parents clearly for the time. Since it was posted last month, the video has gone viral on Facebook with over 3.4 lakh shares.
The video shows the little cutie (that's also what her clothes say) playing with a coaster while seated at a restaurant as her mommy makes her wear the adorable pink spectacles. It takes Piper, slightly irked at first, a few seconds to realize she can actually see clearly, suddenly. And this understanding is quickly followed by the most beautiful reaction ever.
We don't think anything can beat the toddler's gorgeous smile. Watch the video below to see for yourself. You'll be replaying this one over and over.