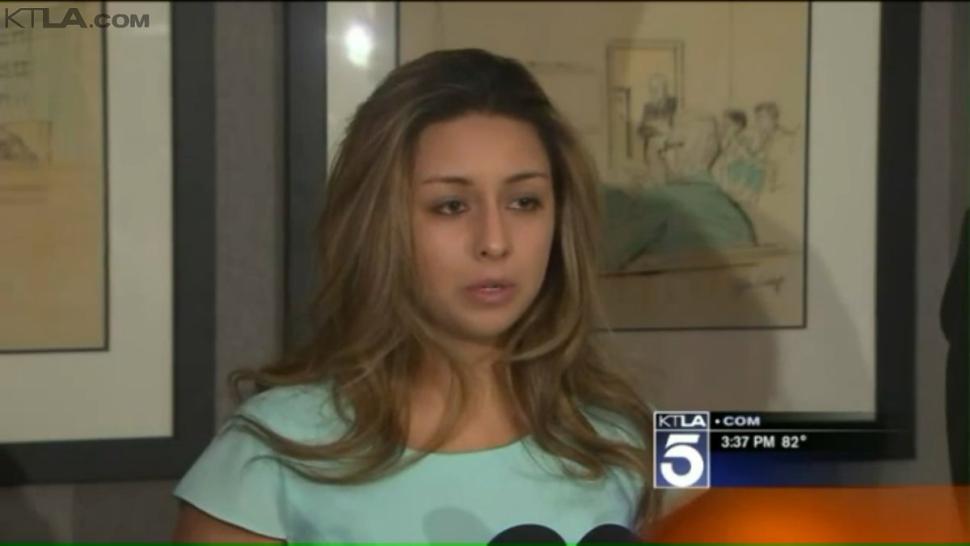 The manager of a Dollar Tree discount store in Los Angeles has been arrested on suspicion of secretly filming female customers as they go to the bathroom.
A female shopper, Alexandria Sabori, 24, uncovered the alleged scheme on a recent visit to the store on Whittier Boulevard in East L.A.
After asking to use the bathroom, a male employee asked her to wait while he checked that it was 'nice and clean' for her.
Inside the restroom, Sabori noticed a cardboard box near the toilet with a hole in it.