This Prison Inmate Was Given This Unwanted Dog To Train. When He Has To Say Goodbye? TEARS!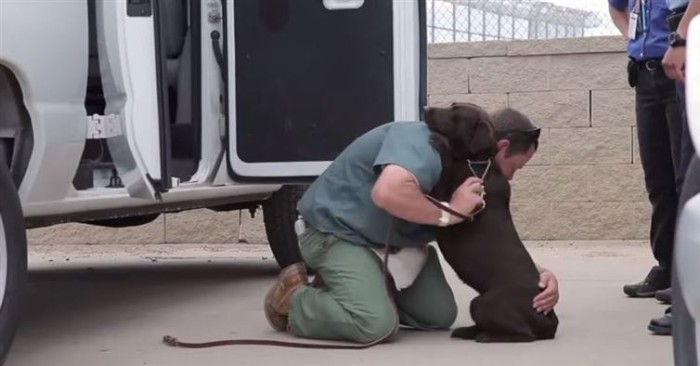 This one really got to me. These dogs are rejected and unwanted. They need love. They need human companionship. It's heartbreaking to see just how scared and traumatized these dogs are.
This program gives them a second chance at love.
These men and women who are our "rejected" and castaways are able to train these dogs and show these dogs the love, attention, and affection that they needed in hopes of making them a family dog. The inmates then in turn have a sense of purpose, of belonging, and can experience the wonderful affection that dogs can give. So beautiful.