Imgur user "mollywho" recently got married. But with a history of depression, the road lately has been a bit bumpy. Work has been particularly tiring, her social circle has been shrinking, and now she's in the midst of navigating a brand-new marriage.
In a powerful post that's now going viral, Molly confesses she feels as though she took her anger and frustration out on her new husband — but it's how he reacted that's spreading online like wildfire.
After returning home from a trip to San Francisco, Molly collapsed into bed. She felt terrible about the way she acted towards her husband. But that's when she looked up at her closet mirror and saw it.
While she was out of town, her husband scribbled a message for her right there on the glass. He had some something he wanted her to know.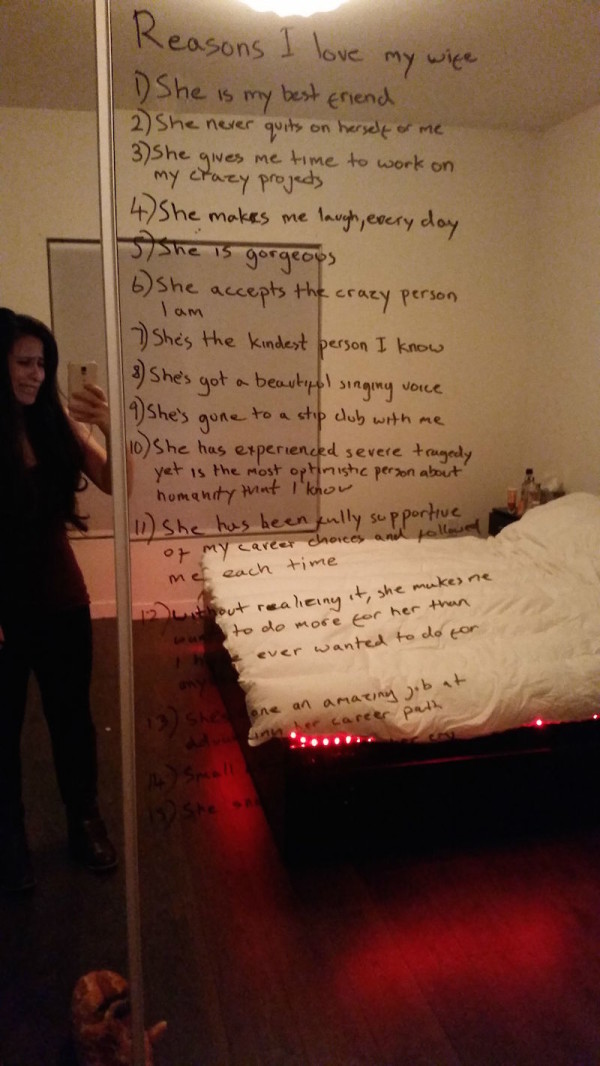 "I've been juggling a LOT lately. Trying to move up the (ahem) corporate ladder. Just got married. Couldn't afford a wedding. Family is sparse. Falling out with friends, yaddadyadda. But, the thing is, amidst all the struggle, my husband has relentlessly tried to cheer me up. I've not been the easiest person to deal with. In fact, sometimes I've said the cruelest most hateful words to my new husband. But he somehow forgives me every time. I have a long journey ahead of me, and I know he probably realizes I'm mentally ill. But he holds my hand, and he tries his best."
Today when I came home from a trip to SF, I flopped onto my bed in tears. I looked to my left, and saw these words painted all across my mirror. I think he wanted me to remember how much he loves me. Because he knows how quickly I forget. He knows I struggle to see good in the world, and especially the good in myself. But here it is. A testament and gesture of his love. Damn, I needed it today…"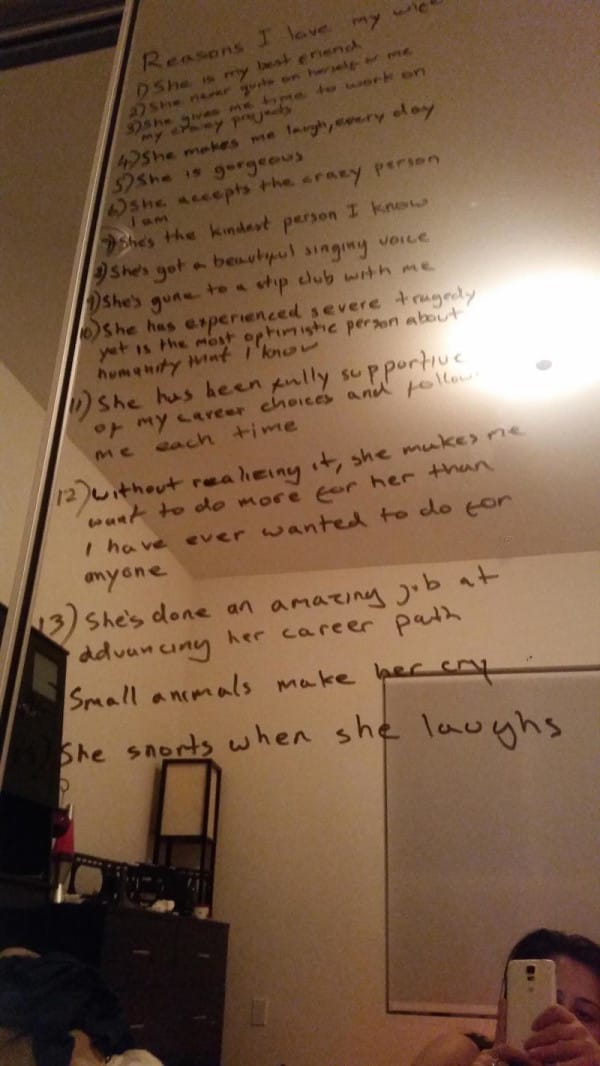 That's right… this amazing man took a Sharpie and scribbled a list onto her closet mirror. "Reasons I love my wife," he titled it. There were 15 of them — a collection of funny, emotional, and honest reasons.
"She makes me laugh every day," "She's the kindest person I know," and "She has experienced severe tragedy yet is the most optimistic person about humanity that I know" are just a few.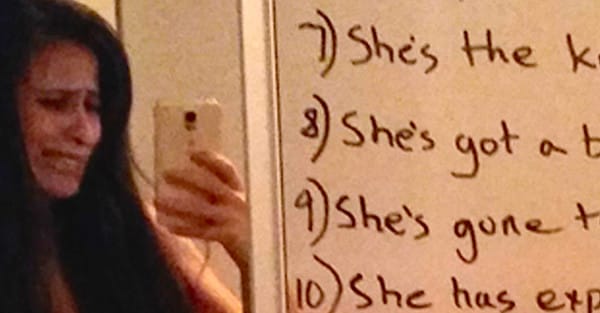 Her expression in the mirror says it all. She's overwhelmed, completely stunned, and touched to tears.
It's crucial for people who suffer with depression to have support. Clearly, her husband is able and willing to provide this.
"Instead of stigmatizing the illness (or the person!) reach out," Molly added. "Don't ostracize them. I made this post to show the world that even the little gestures like a small list of "<3′s" on my bedroom mirror can offer a little reminder of the love and kindness there is in the world."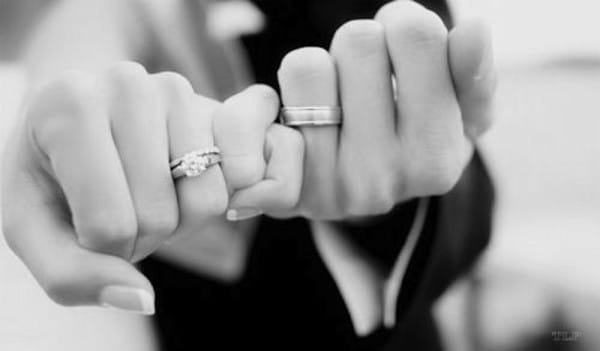 Depression and mental illness are very real, and can be very scary. We're grateful to see her husband is living up to the strong partner he has vowed to be. If you agree.