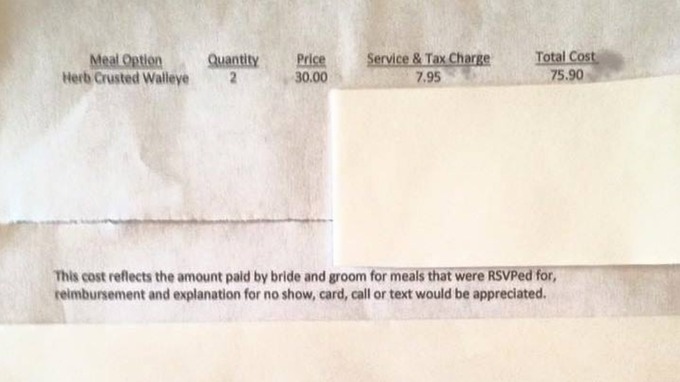 The invoice Jessica Barker received. Credit: NBC/KARE 11
A woman was charged more than $75 (£50) by a bride and groom for missing their wedding.
Jessica Barker was forced to abandon her plans to attend her relative's wedding when her babysitter cancelled at the last minute.
Weeks later, she received a bill for $75.90 (£50) for the expensive meal she missed at the ceremony.
"The cost reflects the amount paid by the bride and groom for meals that were RVSPed for, reimbursement and explanation for no show, card, call or text would be appreciated," the invoice read.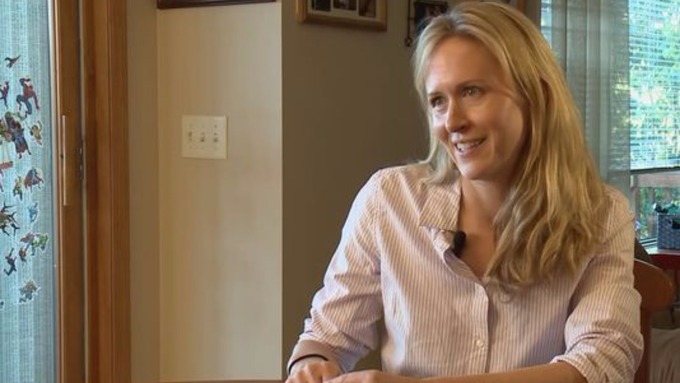 .