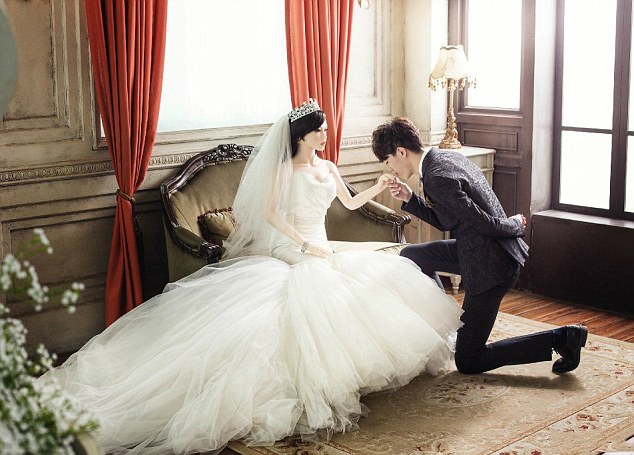 A Chinese man with terminal cancer has married a sex doll because he didn't want to leave behind a bereaved widow.
The man is said to have wanted to experience the full splendour of a wedding before he died, after being diagnosed with cancer, but didn't want to leave a human being struggling to cope with his loss.
The 'newly-weds' appeared in a series of surprisingly tender wedding photographs: hugging in front of a sunlit window, reflected romantically in a shadowy mirror and staring lovingly into each other's eyes.
Newly-weds: The man and his sex doll 'bride' pose together after their wedding, with the doll dressed in a flowing white gown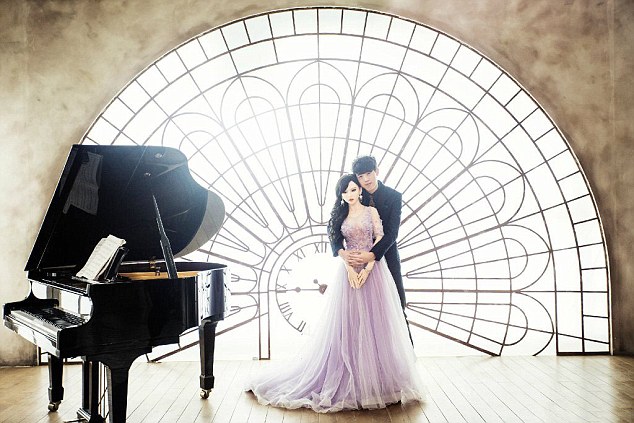 The 28-year-old man, who has been diagnosed with terminal cancer, holds his new 'wife' surprisingly lovingly in the series of wedding portraits
His blushing 'bride' was treated to all the trimmings of a traditional wedding, including a make-up artist and a selection of dresses to pose in.
One, an extravagant white gown with a flowing train, has been fanned out to one side of the couple as the young man kneels before his new 'wife'.
In another photograph, in which the doll wears a lilac dress decorated with sequins and precious stones, the young man embraces his bride from behind as they stand in front of a large sunlit window.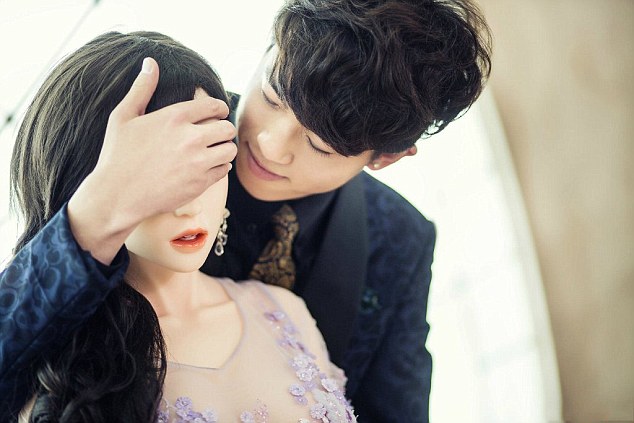 The blushing bride was treated to all the trimmings of a traditional wedding, including a make-up artist and a selection of dresses to pose in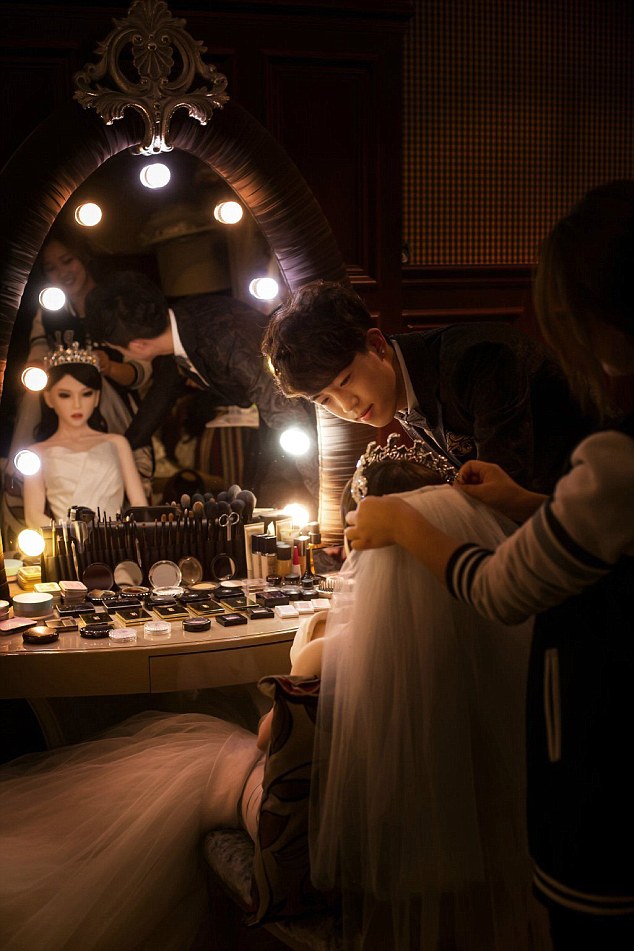 The man is said to have wanted to experience the full splendour of a wedding before he died, after being diagnosed with cancer