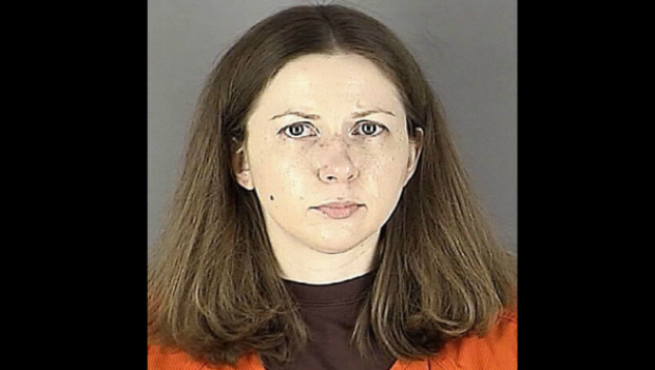 A Minnesota woman was arrested for allegedly threatening her neighbors, leaving them messages like "The children look delicious. May I have a taste?"
Carrie Pernula is believed to have sent these messages to her Champlin neighbors via magazines. According to CBS Minnesota, she would use the addressee line to write the notes.
"Instead of a name on the address label, it said things like 'tasty children' along those lines,"Champlin Deputy Police Chief Ty Schmidt explained.
Even more outrageous than Pernula's actions is her motive — authorities claim she was angry that the kids were too loud and left things in her yard.
"She was angry because the kids were leaving things in her yard and I think being a little noisy, being kids, the way kids are," Schmidt claimed.
Word spread quickly about the notes sent to the two elementary children. Not only did their unidentified parents contact police, but they posted about the incident on a neighborhood page.
"Opened our mail today to this letter. Obviously my stomach started doing sommersalts [sic]," the family wrote to the Champlin community Facebook page.
The 38-year-old potential child-eater was discovered by cops after they traced the magazine subscription to her, KUTV reports. Originally booked at Hennepin County Jail, she was charged with harassment and stalking. Valley News Live claims she has since been released.