McDonalds have been caught on the hop after after a young girl bit into her Mc Chicken Wrap only to discover she was actually munching upon a dead frog.
Ten year old Cordellia Buckley, stopped at a drive-thru at the Gateway Services on the A55 near Flintshire, North Wales with her dad Dave. But as she munched on her £1.99 big flavour sweet chilli chicken wrap she bit down on something rubbery. When she pulled it out of her mouth she realised that the four inch thing that was dangling from her fingers was a dead frog!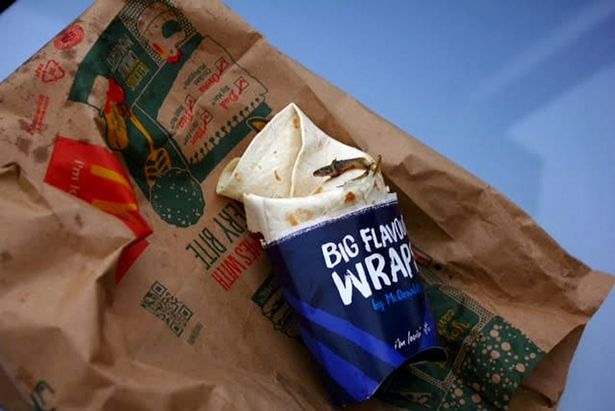 She was almost immediately sick. Dave says that his daughter never wants to drive under those golden arches ever again and I'm not surprised!  He said: "It's not like finding a slug in your lettuce. Someone is making these wraps up.
"I don't think it was a mistake, but if it was then it's crazy that someone didn't notice it.
"Cordie was just disgusted that she had a frog in her mouth and she still isn't eating properly."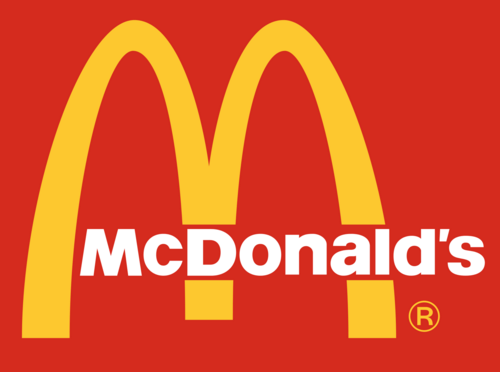 McDonald's say the family did not raise the incident with the restaurant in question and have asked for the frog so they can analyse it. Luckily the family didn't throw it away. Dave's partner Allison Willock said they are keeping the frog in their fridge to preserve it. "Cordie actually bit into it. It was absolutely minging," she said.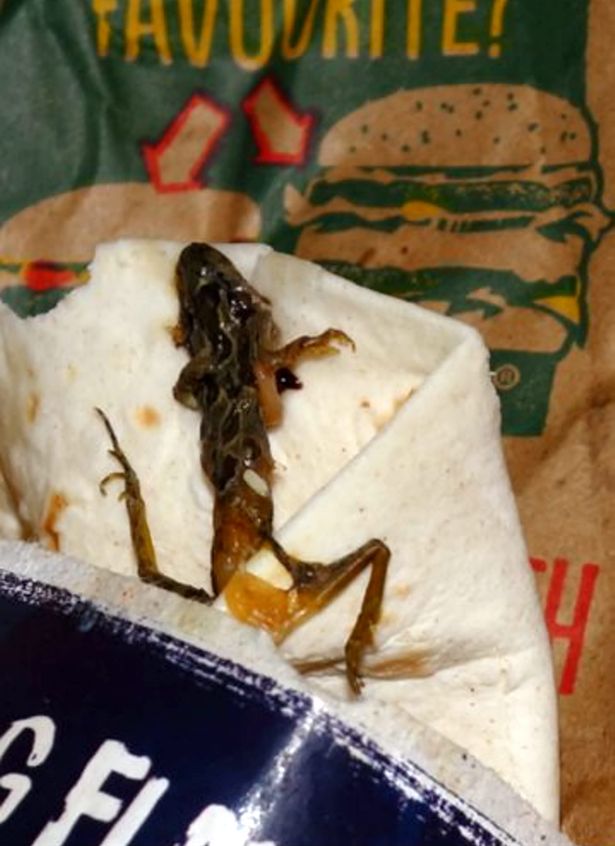 A McDonald's spokesman added: "Food hygiene and safety is of the utmost importance and we take matters like this very seriously." To right!
In Mcdonalds news from the past…There was once a massive scandal at the one in my local town in Wales. All of the staff were sacked and the restaurant closed for a time after a rumour spread that staff had been caught on CCTV masturbating into the burgers…Gross!