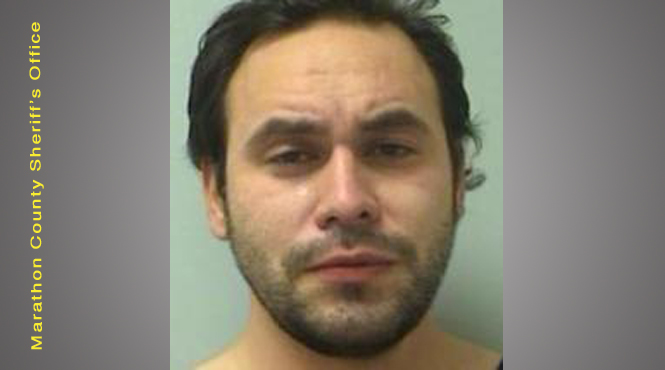 Jared Kreft of Wausau, WI looks visibly shaken in his mugshot. Perhaps that's because he had just performed oral sex on a horse.
According to the Marathon County Sheriff's Office, on Wednesday, police were called to Kreft's Wausau barn. (No word on who tipped them off to the bestial bonanza.) Upon entering, they saw "a man near a horse wearing a black jacket, face mask and blue wind pants with holes exposing the groin and buttocks area…they found a blue and red glass pipe and a jar of petroleum jelly at the scene."
The 30-year-old fessed up to police that he made a visit to the barn after watching "horse pornography." Kreft  also admitted to "performing oral sex on the horse and trying to arouse the animal with his hand."
When they searched the Keft's home, they found some marijuana. Apparently, he likes to get high before he pleasures his stallions.
According to court documents, the equine lover was charged with sexual gratification with an animal, possession of marijuana, possession of drug paraphernalia and bail jumping (not to be confused with show jumping).